Event spaces in London
New product launch events space
& Dr Oetke. Yes It's Pizza
Press day venues London
Yes, Dr Oetker has released 2 glorious new pizzas with, wait for it… vegetable bases and yes, they are seriously good.
One has a colourful beetroot base topped with zesty zucchini, smoked ham, cheese and red onion and the other has a spinach base topped with creamy mozzarella, broccoli and mushrooms. "The perfect veggie feast." Both bases are 35% vegetable, so its completely acceptable to have numerous slices as you are in fact, eating vegetables.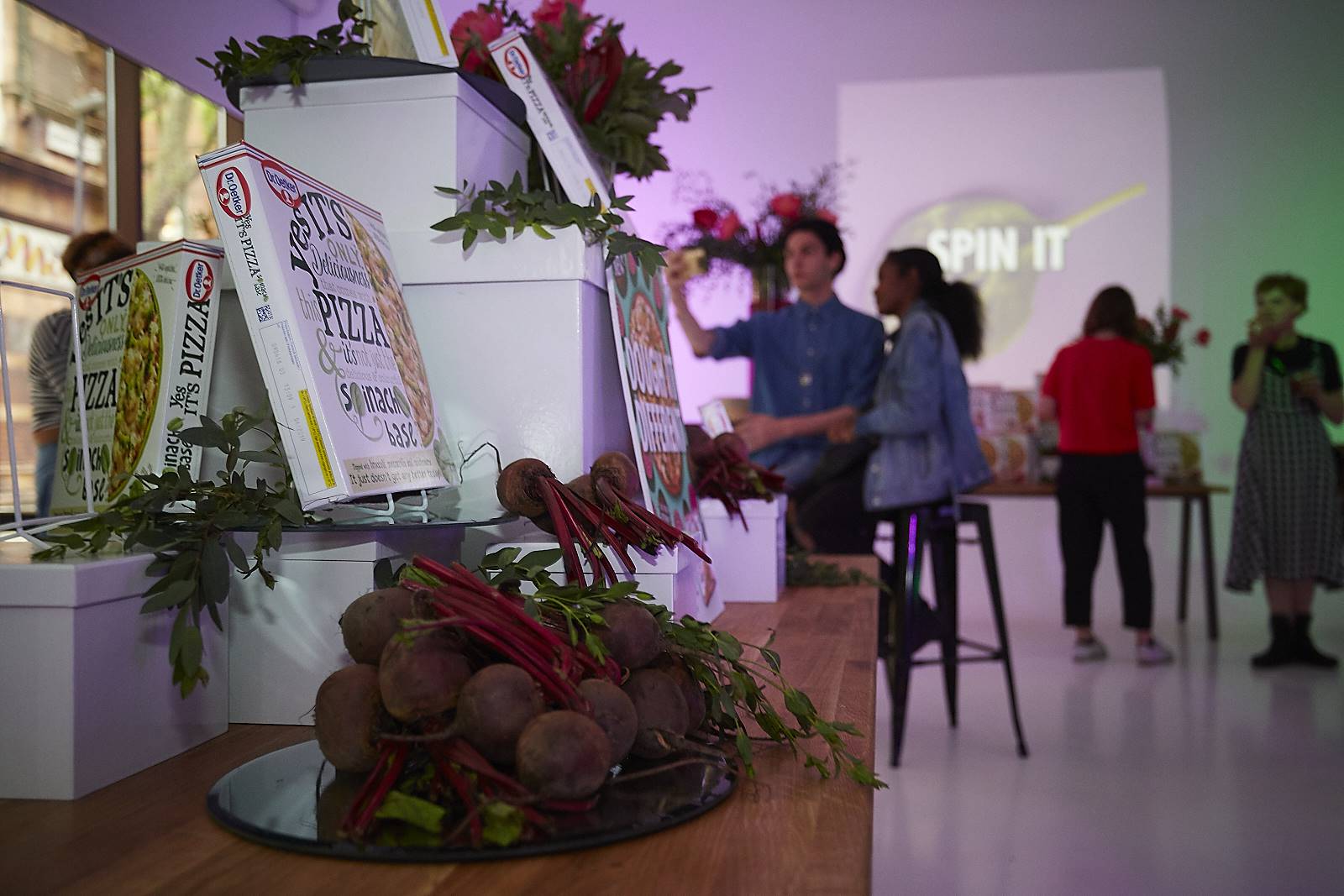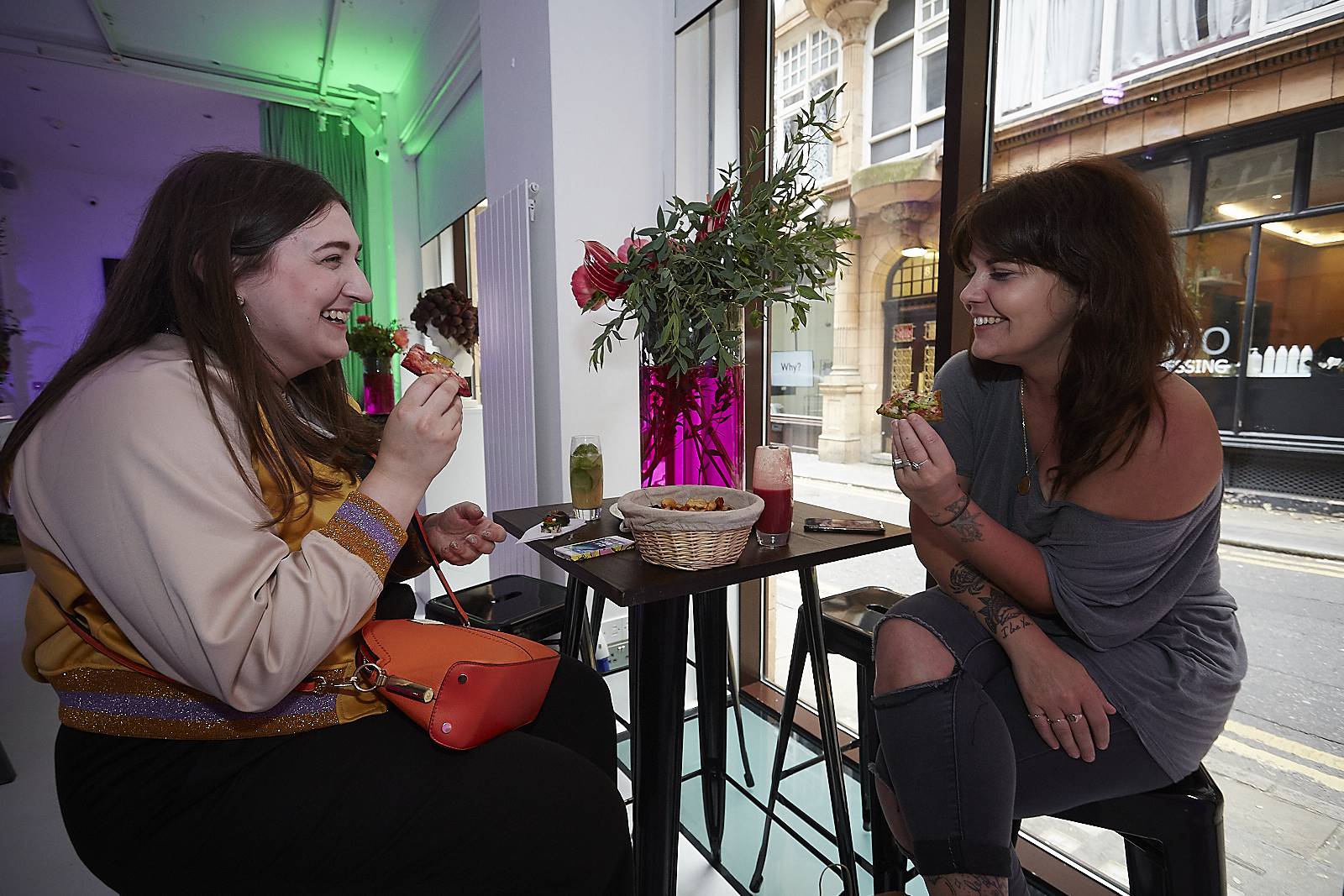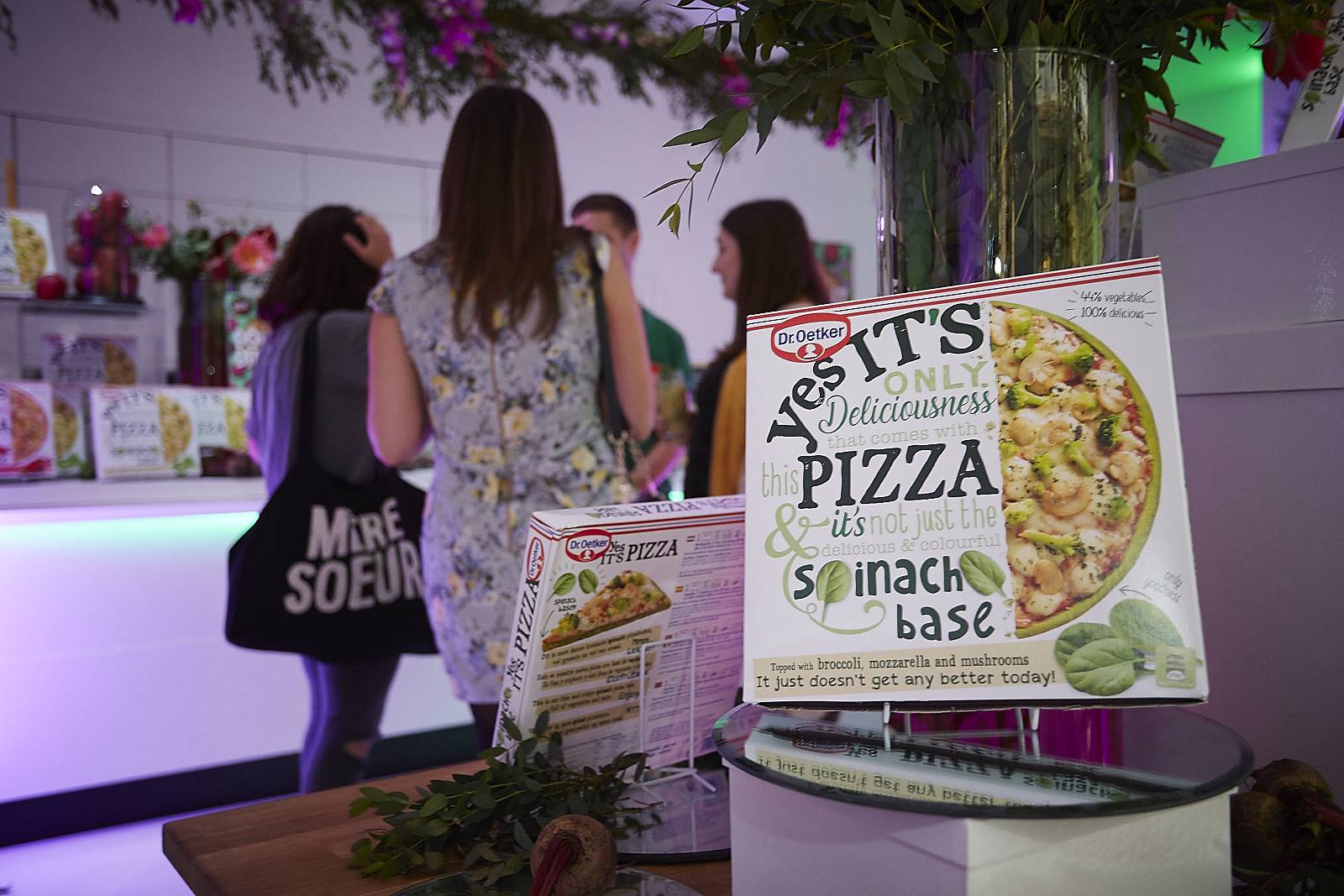 The 2 new flavours scream "this generation" and what better place to launch these by having them presented in our blank canvas, unique venue.
We are Brazern PR currently #ownthescreen for Dr Oetker (and many others) and state that they "think big – ideas that are audacious, campaigns that cut a swathe." Here at Icetank, we definitely were stunned by the production of this event and enjoyed working along side them.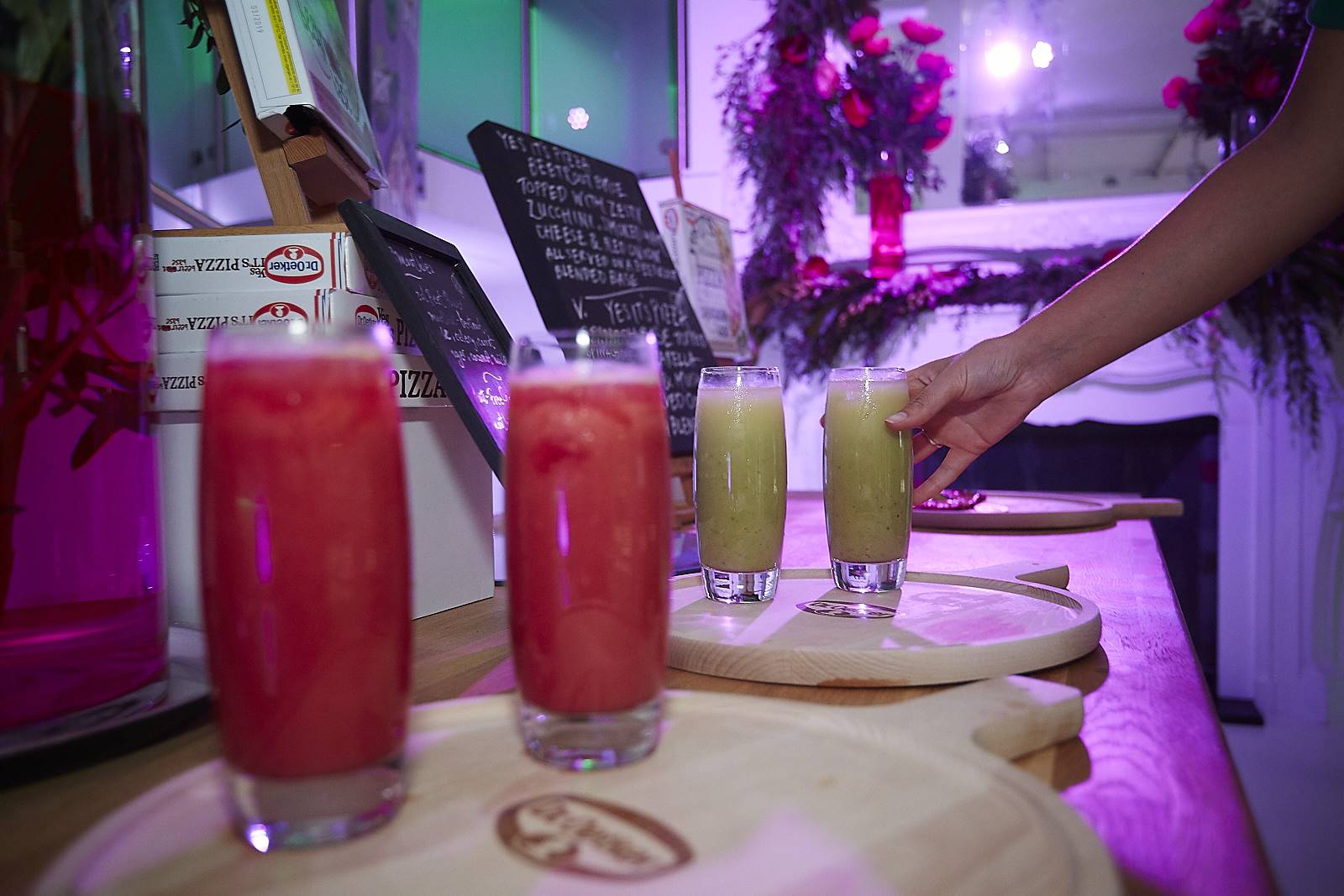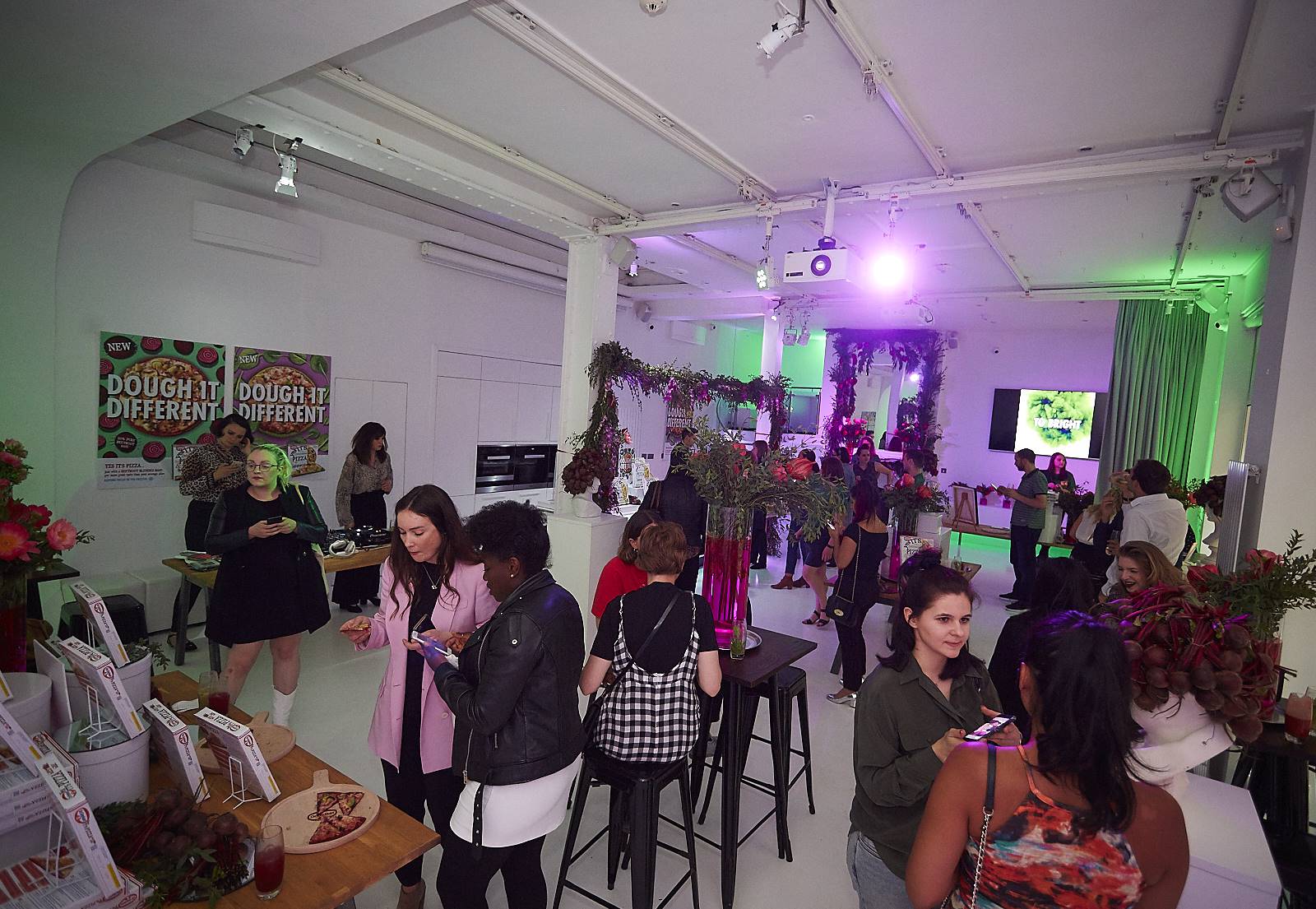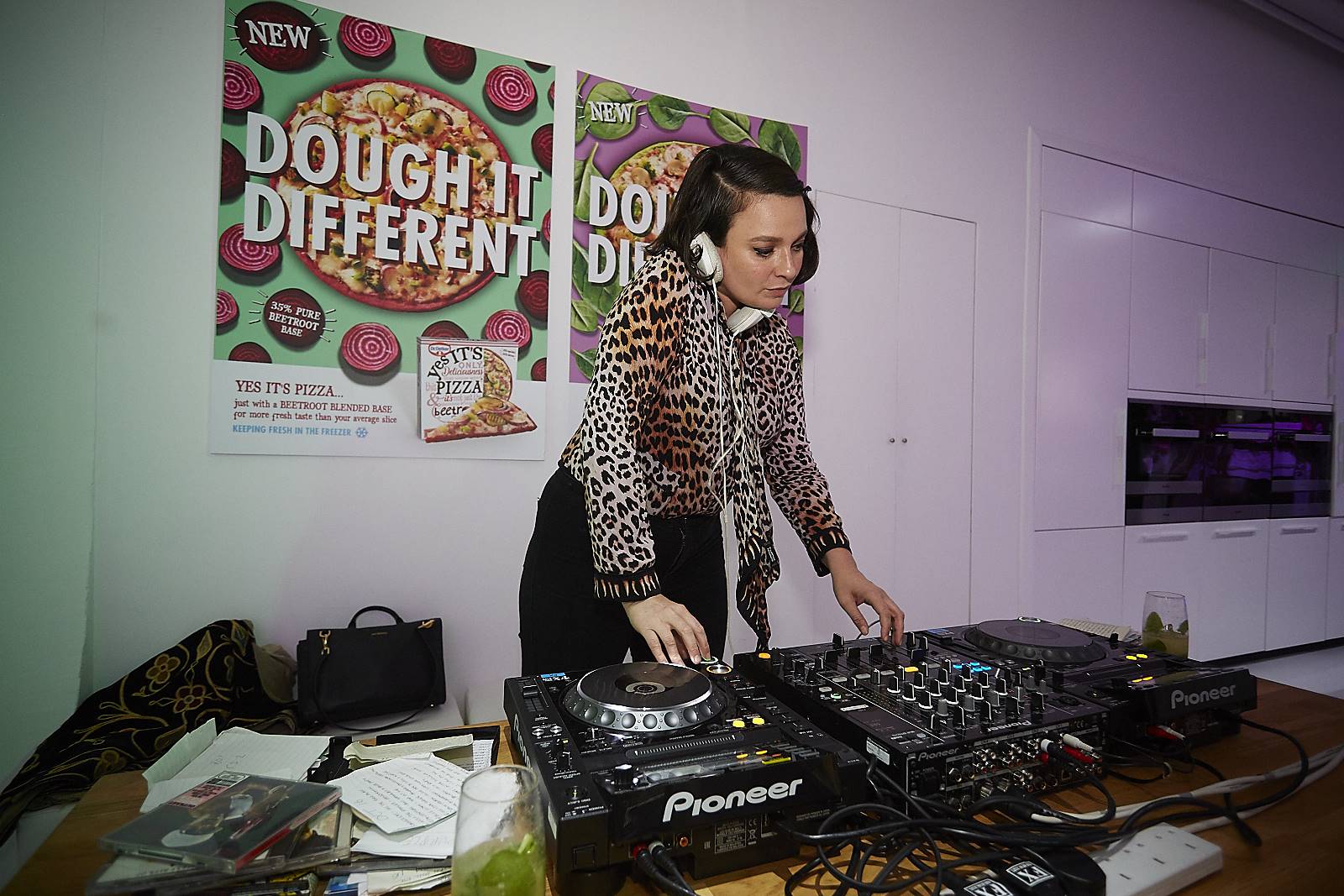 Guests attending the launch, got to devourer the two new flavours. There were so many pizzas being passed around Icetank, guests were loving it! They also got to sip on some themed mocktails provided by Food Matters catering, while enjoying a DJ set by Gizzi Erskine.
The venue was filled with decorative greenery, wooden rustic tables and our favourite thing yet; white wooden heads with fresh beetroot as the hair. Lee Jackson Design definitely knows how to impress! He turned our white blank canvas venue into an exotic, colourful and immersive space. It's amazing seeing the transformation of each event at Icetank. We look forward to it every time!
Pop up event venues – Pop up shops London – Pop up Event space London  – London Pop Up Space –  Hire Space London