Icetank: Covent Garden's Premier Event Space
Welcome to Icetank, a unique blank canvas event space in the heart of Covent Garden.
The light and airy, open plan space boasts a great location, just off Shaftesbury Avenue on a quiet street in Covent Garden WC2.
Perfect for press launches, conferences, private dining, receptions, parties, film screenings,
photography and filming, Icetank is the ultimate in flexible, customisable event spaces.
Put your stamp on the space with any branding or theming, or keep it simple with our contemporary design.
For a bespoke quotation please call 020 7240 4600 or email info@icetank.com.
Watch walk-through video
Key Features
Located in Covent Garden, Central London
Exclusive venue hire available 7 days a week all year round
171 square meters available across two floors
Maximum capacity is 120 standing guests across both floors
Adaptable blank canvas space
Great branding opportunity
Street level 2,90m x 2,10m wide access doors
Floor to ceiling windows with blackout curtains
Fully air-conditioned
Largest infinity cove in London, large skylight & a ground floor Mezzanine
Luxury demo kitchen on the ground floor with a fully functional catering kitchen in the lower basement
Furniture, AV & PA technology
In-house PA system & Wi-Fi
About Icetank
The Scandinavian architecture and contemporary interiors make Icetank the ideal venue for press events, product launches and exclusive parties. The venue comprises 171sqm of space, covering two levels, with a 2,90m x 2,10m access into the ground floor. Amenities include Wi-Fi, PA system, screen & projector, a large infinity curve wall & a beautiful gas fire place.
The ground floor space comes complete with a purpose-built luxury kitchen with a vast skylight and modern appliances throughout. The in-house AV equipment is ideal for presentations and live streaming, with endless possibilities for branding and theming. The main studio boasts a 3,65m ceiling and large floor-to-ceiling windows offering plenty of natural light. The purpose built infinity cove is ideal for projecting images (moving or still) and/or green screen productions.
The lower ground floor includes further studio space, two bathrooms, soundproof glass sliding door and a fully functional catering kitchen separated from the main area by a glass wall. The studio space can be utilised for a bar, buffet, dance area or a cloakroom.
Icetank work with the best suppliers in the industry bringing creativity and clients together. Their expertise in providing innovative ideas is truly unparalleled and the expert team can offer you an unmatched support to transform the space. From design, creation through to the entire production they deliver on our clients objectives time and time again. We pride ourselves on our flexibility and we always look forward to the next transformation of the Icetank Venue!
Capacity
Ground floor :
80 standing
50 theatre style
48 seated for diner
30 cabaret
24 boardroom
Lower ground floor:
40 standing
25 theatre style
32 seated for diner
15 cabaret
24 boardroom
Included in Venue Hire
Available access 7 days a week from 6am until midnight
Professional cleaning
AV system
82 inch 4K LED TV mounted on the wall
Wi-Fi
Ground floor studio with street level access
Additional services
Furniture
Fully functional catering kitchen
Uplighters available in any colour
2 x HD projectors
PA system
Exclusive use of the whole venue (ground and lower ground floors)
Technician
Videography and photography
Catering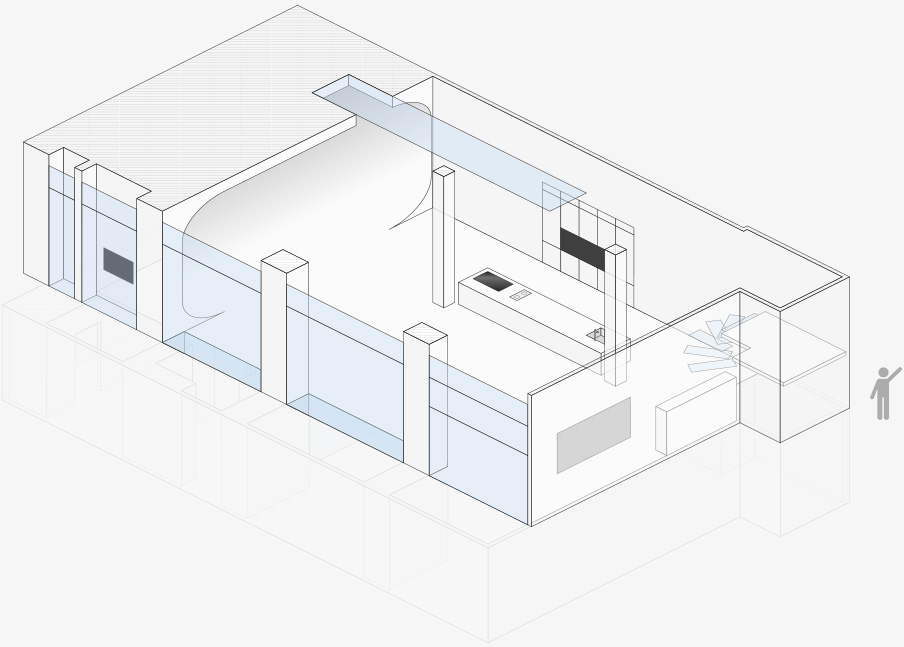 Display Window with TV Screen
Floor to ceiling glass windows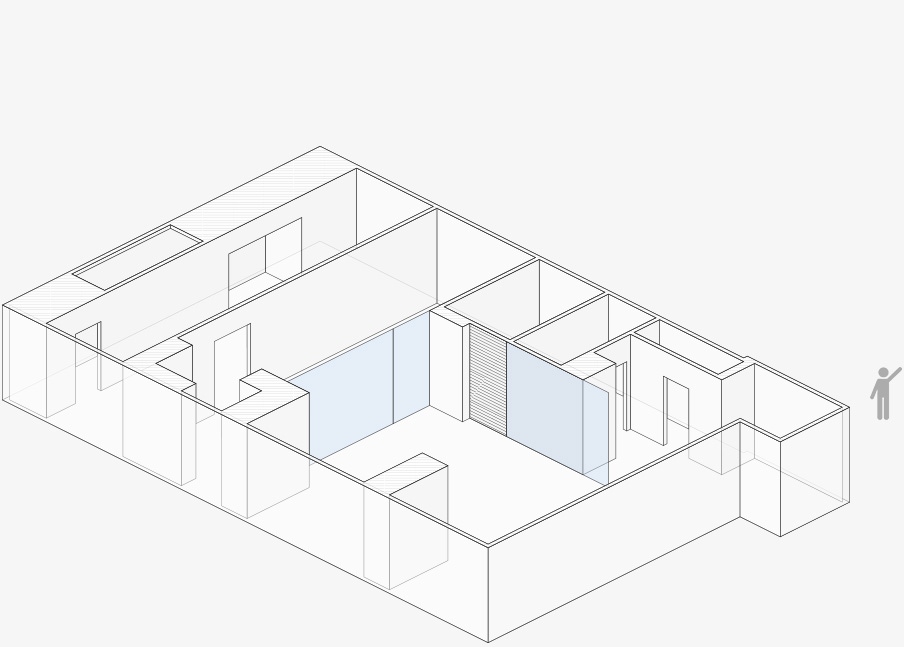 Soundproof Sliding Glass Doors
Reviews
I just want to email and thank you for all your support through out the process.
Everybody was so impressed and in love with the venue, it's so young and vibrant!
John was extremely helpful with the lighting set up and technical support.
Looking forward to working with you in the future very soon!!
My very best,


Serafina

TVF International
Just want to say a BIG thank you to yourself, Heather and John.

It makes a huge difference when you have such a supportive team behind you and we really appreciate you help with all last minute requests – big shout out to John the magician for producing some phenomenal creations too, including the table legs!

Paris

Splendid Comms
We as a team wanted to say an ENORMOUS thank you for such a wonderful week with you.
You guys are a rare find and your willingness to help and your unwavering welcome was beyond anything we have ever known from a venue.
And finally a note for John… You legend. Thank you for always having something to fix any problem. You're a dream.

Hannah

Drink Up. London
I also wanted to say a MASSIVE thank you for the past two days, you guys went above and beyond for us and everyone really appreciated it. It's so rare that you find such a flexible venue especially one that's dry hire so it was a great experience for us! Literally can't thank you both enough and hopefully we can work together again soon!

Emma

Sledge
We wanted to send big thank you for your support and planning of our event. Everyone was really happy and we think the venue fitted perfectly. Please extend our thanks to John for all his work on the night too.

Amanda
Had a launch event to plan for a skincare brand! Ice tank is a really chic venue! A blank canvas to dress however you want! the space is amazing and can be transformed into LITERALLY anything with the help of John! Amazing and so creative - he has a solution to any problem! Elisa was our main point of contract from quotation through to execution and went above and beyond to help us at every occasion! from helping with suppliers through to even helping us find parking locally for a massive van ( in the middle of London you can appreciate that isn't easy) honestly couldn't thank them enough and look forward to working with you in the near future!!

Zainab

DML Marketing
I have dealt with the Icetank team on more than one occasion. Each time, the team has always been helpful and went the extra mile to meet my requirements. The venue is a versatile space where we are able to bring own catering and entertainment! The pics are always fabulous thanks to the great lighting system!

Giuliana
Great location in central London, the space is flexible and adapts to all kind of events. will definitely recommend it.

Barbara