Pop Up Restaurant In Covent Garden
The World's First bring-your-own Table
Free Meal At Icetank's Pop Up Event Space In Central London
Who ever thought that guests would be invited for a free meal if they brought their own table? The Italian brewing brand Birra Moretti, launched a bring your own table (BYOT) restaurant at Icetank from the 12th – 15th of June.
"Trattoria Birra Moretti restaurant" opened the doors to hundreds of guests who brought their own table in exchange for a free 6 course meal, created by Italian chef and restauranteur; Gennaro Contaldo. "If carrying a table through central London doesn't bring you closer with your friends, then my delicious cooking definitely will!"
For those unable to bring a table, they were still able to dine at the pop-up restaurant by donating £10 to the charity; Campaign to End Loneliness, which works to connect and bring communities together across the UK.
The pop-up took 2 days to build and Icetank was dressed with beautiful vines and fresh vegetables, turning our blank canvas venue into a traditional rustic Italian restaurant. The production crew even recreated the TV advert for Birra Moretti, by creating the movable washing line to bring the beers down from our mezzanine.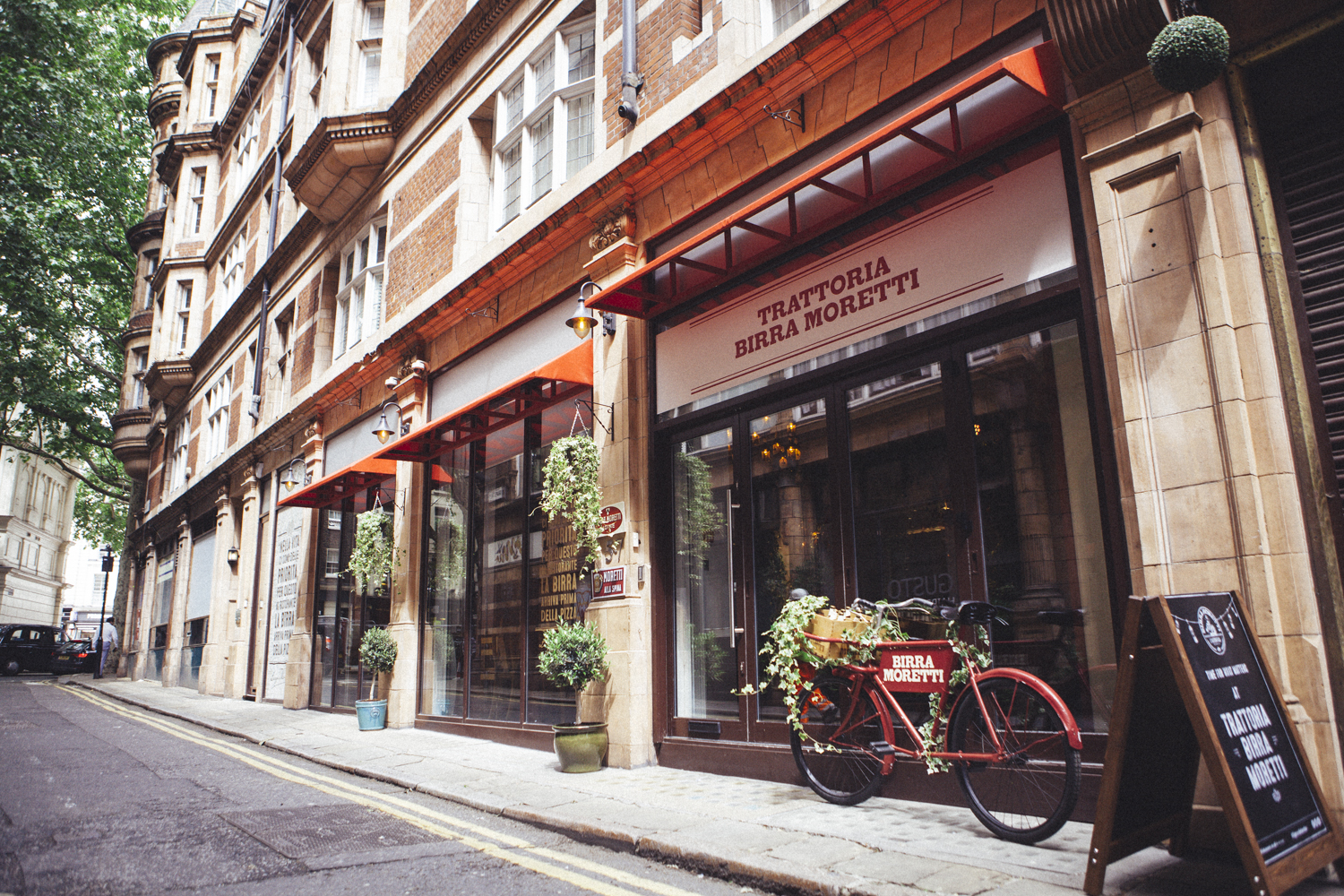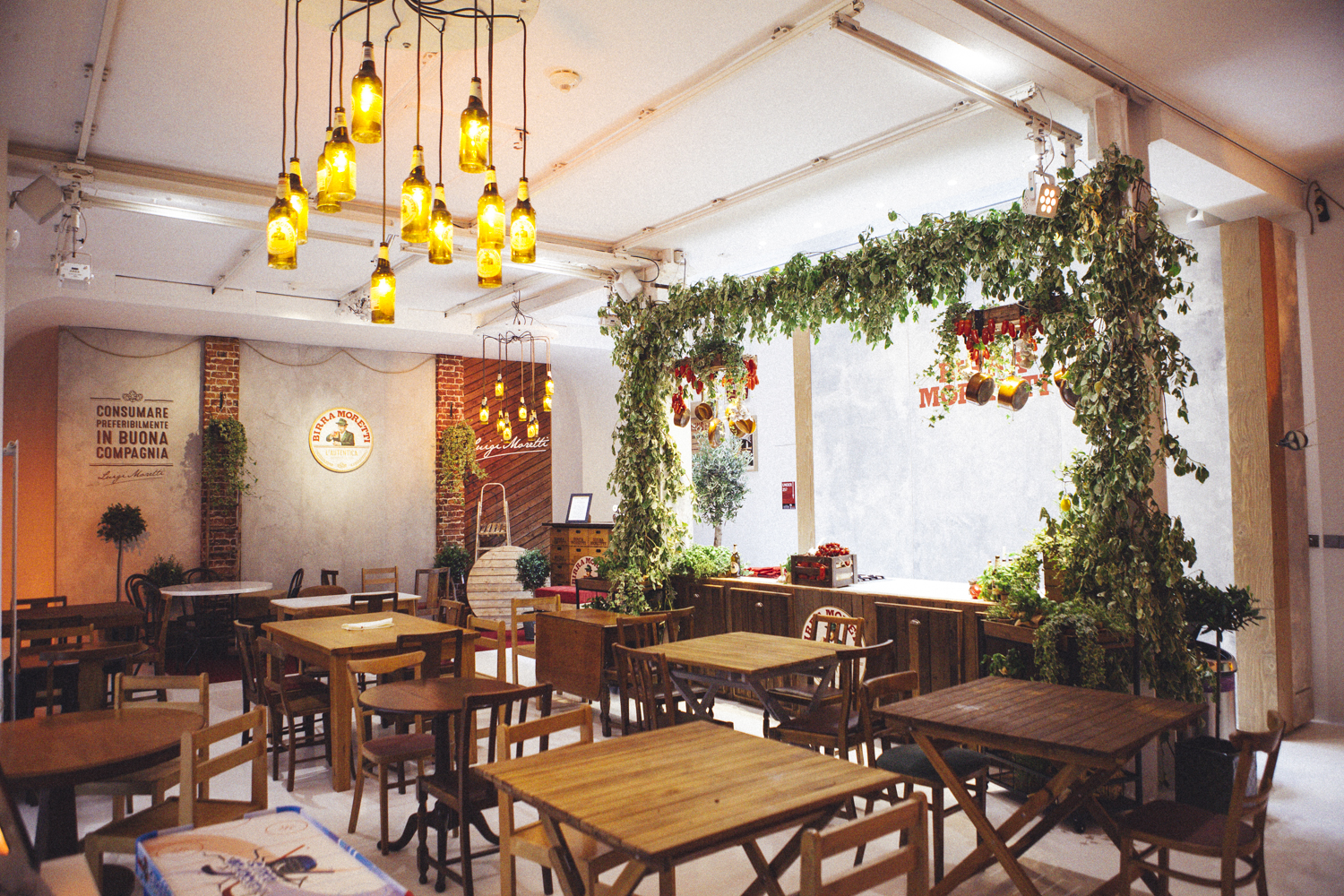 As most of you know, we have a great catering kitchen on our lower ground floor, which our caterers take advantage of at every event. However, for this pop-up as they were dishing out 6 delicious courses to roughly about 50 guests per evening; they needed more space. Therefore, we opened up our slidable glass doors and they extended out into our lower ground floor; bringing in additional worktops, shelving units and even a large walk-in fridge.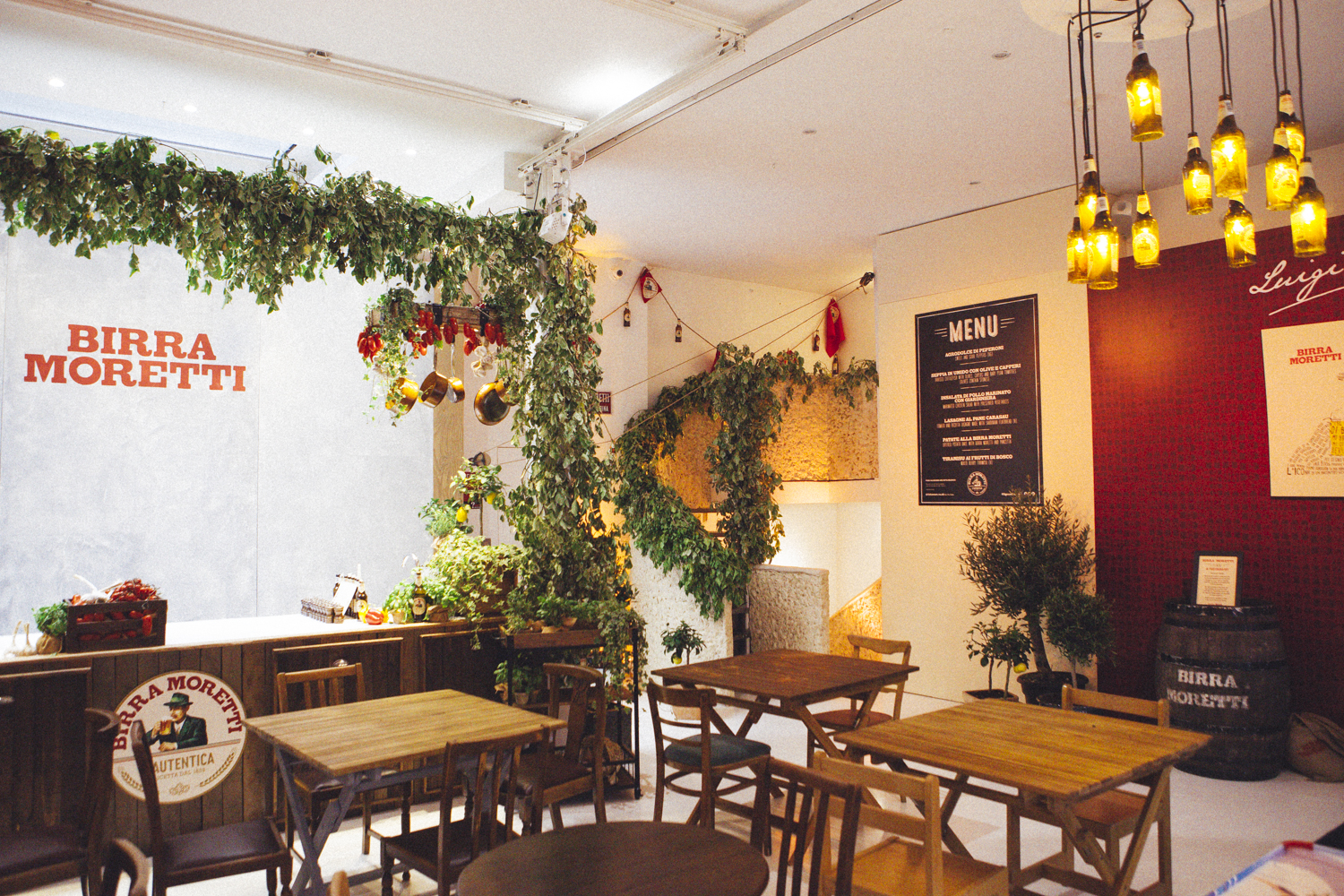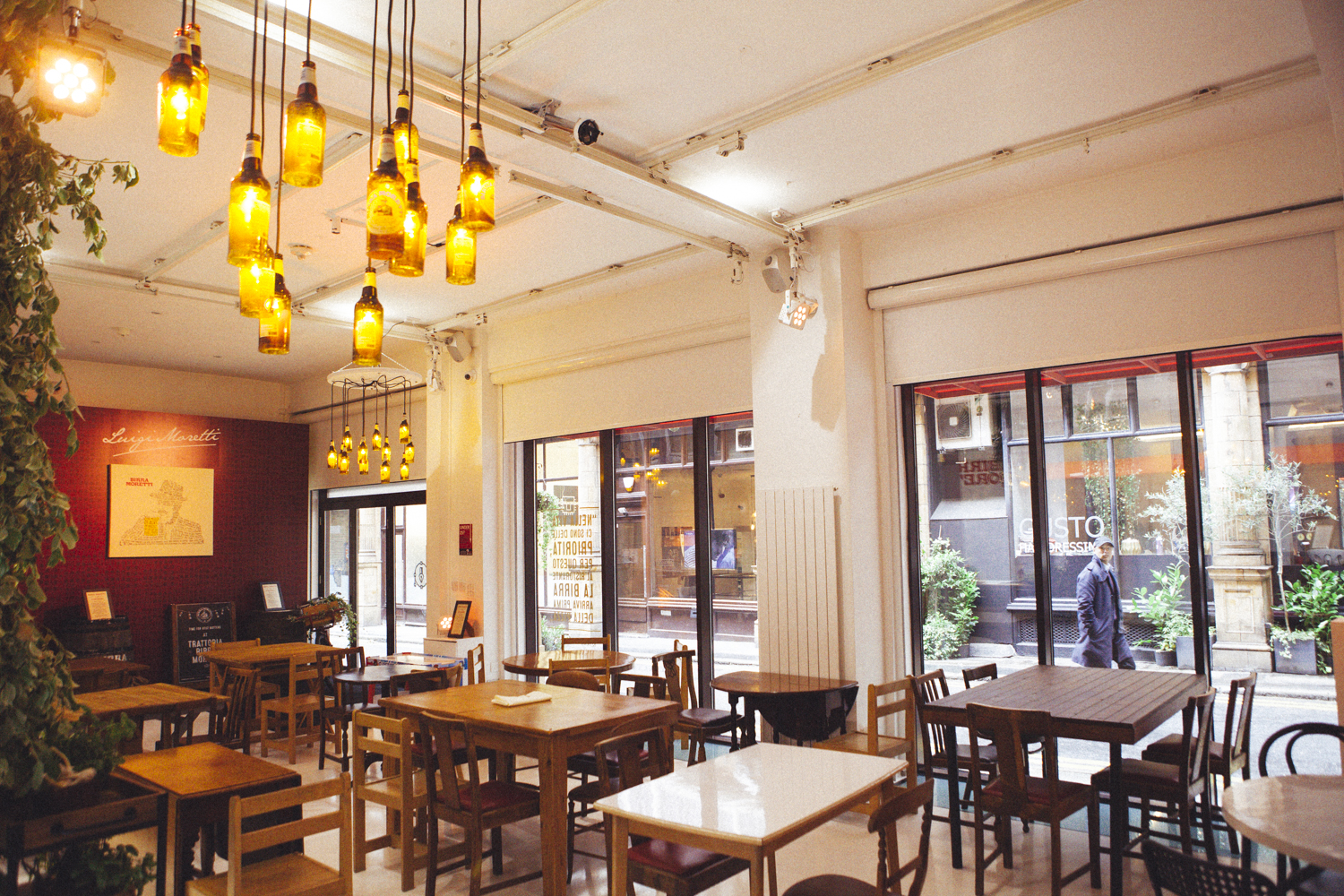 If you are looking for a venue that can be open to any idea you have, get in contact with us! We absolutely love seeing Icetank transformed into so many different and imaginative creations. We also have a great competitive rate for those longer bookings, so remember Icetank when you are planning your next pop-up event!