Christmas Party Venues Covent Garden
On The First Day Of Christmas Icetank Said To Me
Private Christmas Party Venue Space
…."Christmas is near, lets transform"
As busy as we were during the month of December we managed to fit in the installation of the decorations.
The great thing we know about Icetank; there's no limitations when it comes to production. Christmas is all about the sparkle and how we dream for a white Christmas. Taking advantage of our white space we hung 2ft Christmas trees from the ceiling which had been covered in snow, along with handmade ball balls.
We arranged vintage ornaments and wooden candle holders on the fireplace and the mantelpieces. We added a bit of rustic to the venue with our furniture and covered our large floor to ceiling windows with a snowy forest vinyl; courtesy of Peach Design. Last but not least, we had a 10ft beautiful, real Christmas tree by the entrance.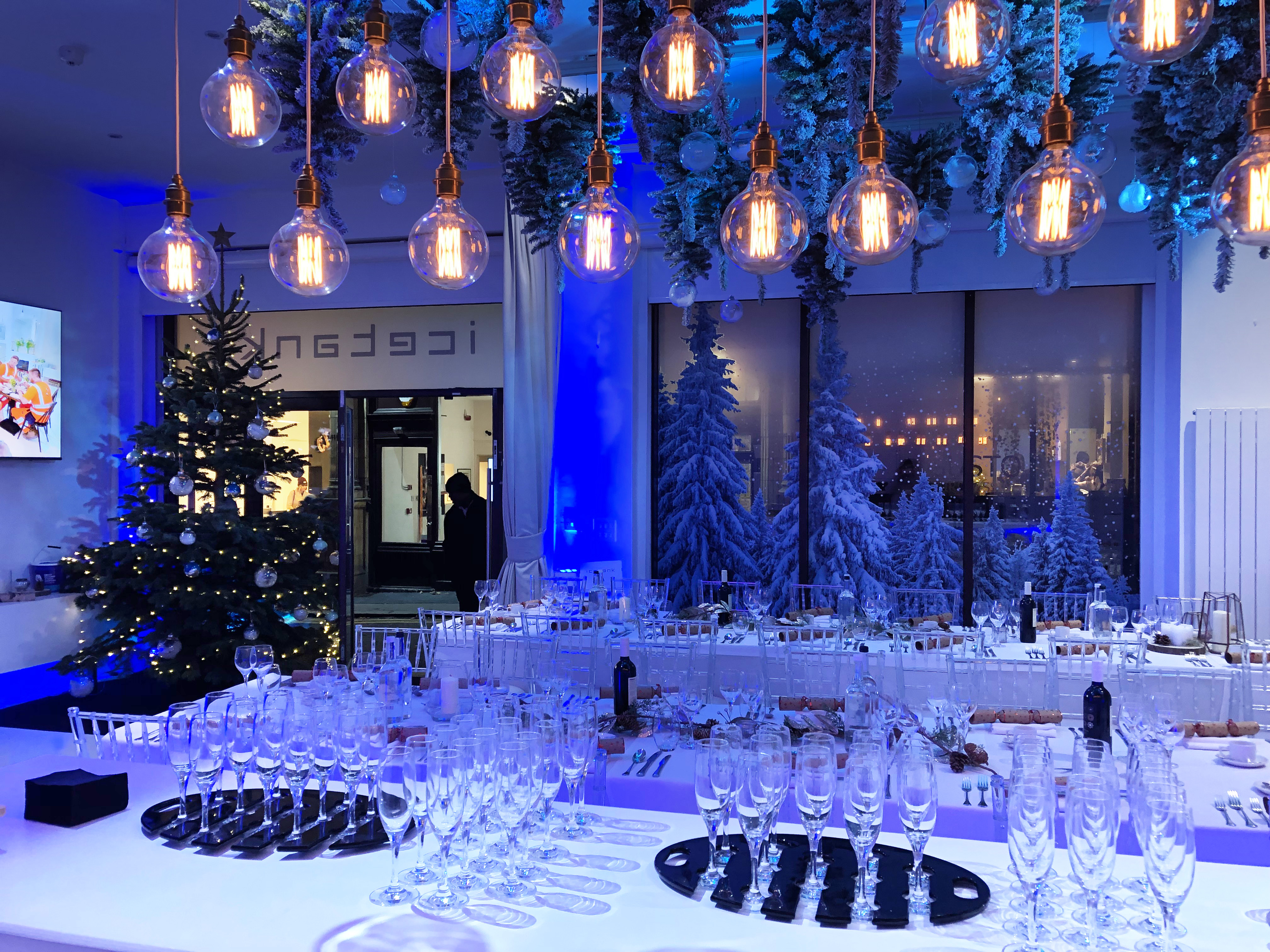 For our Christmas parties we had two packages available; a standing reception for up to 120 guests or a seated dinner for up to 60 guests. We did, however have two caterers that we collaborated with to give guests the maximum choice when it came to the menus.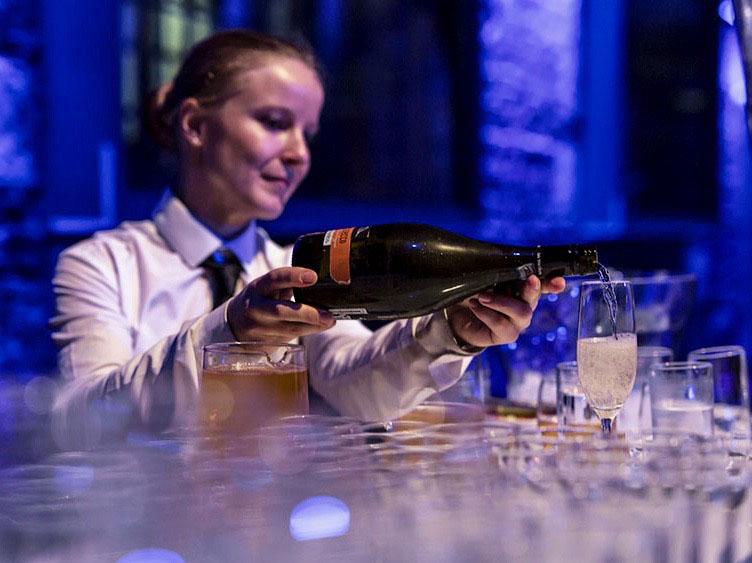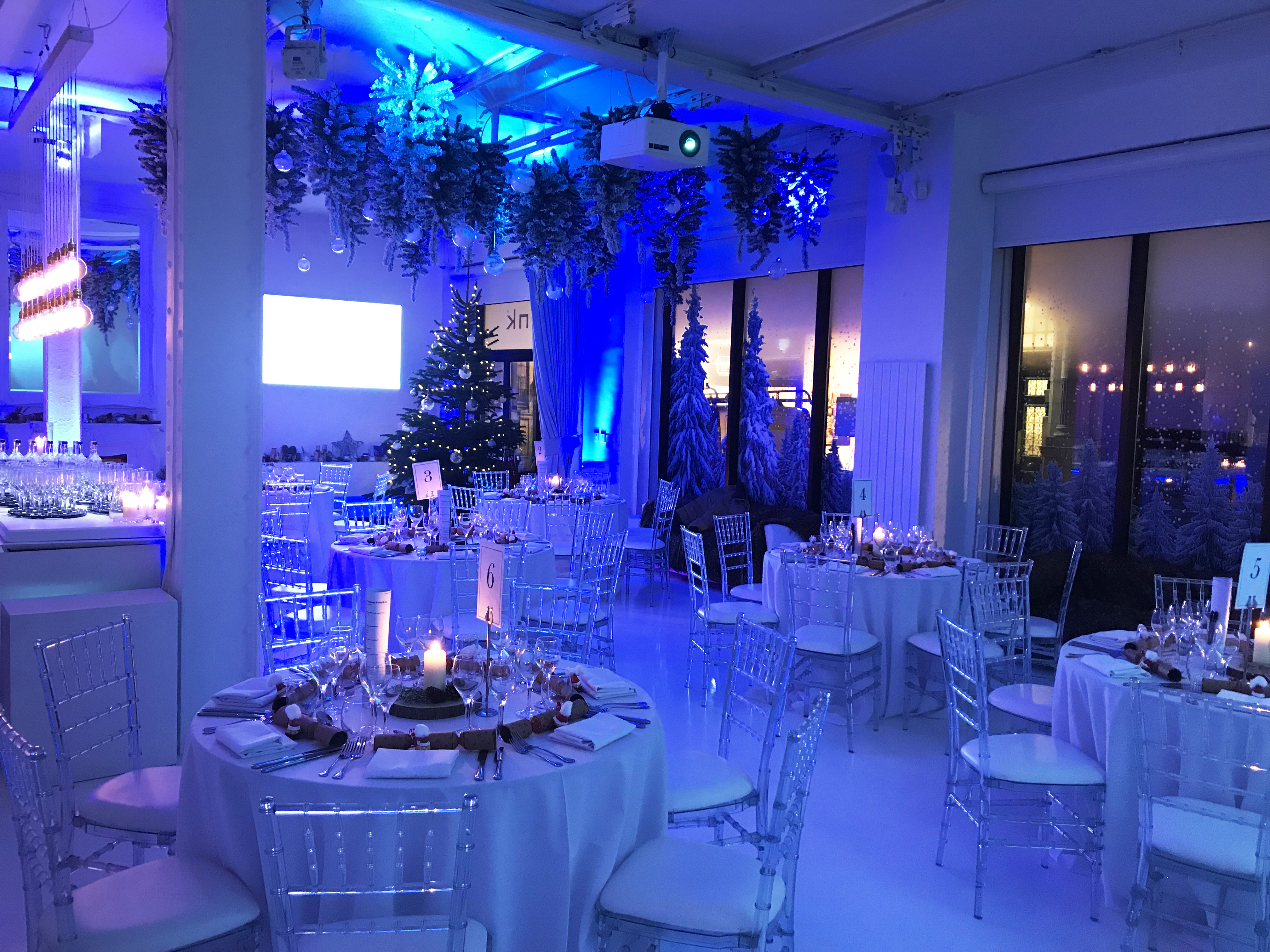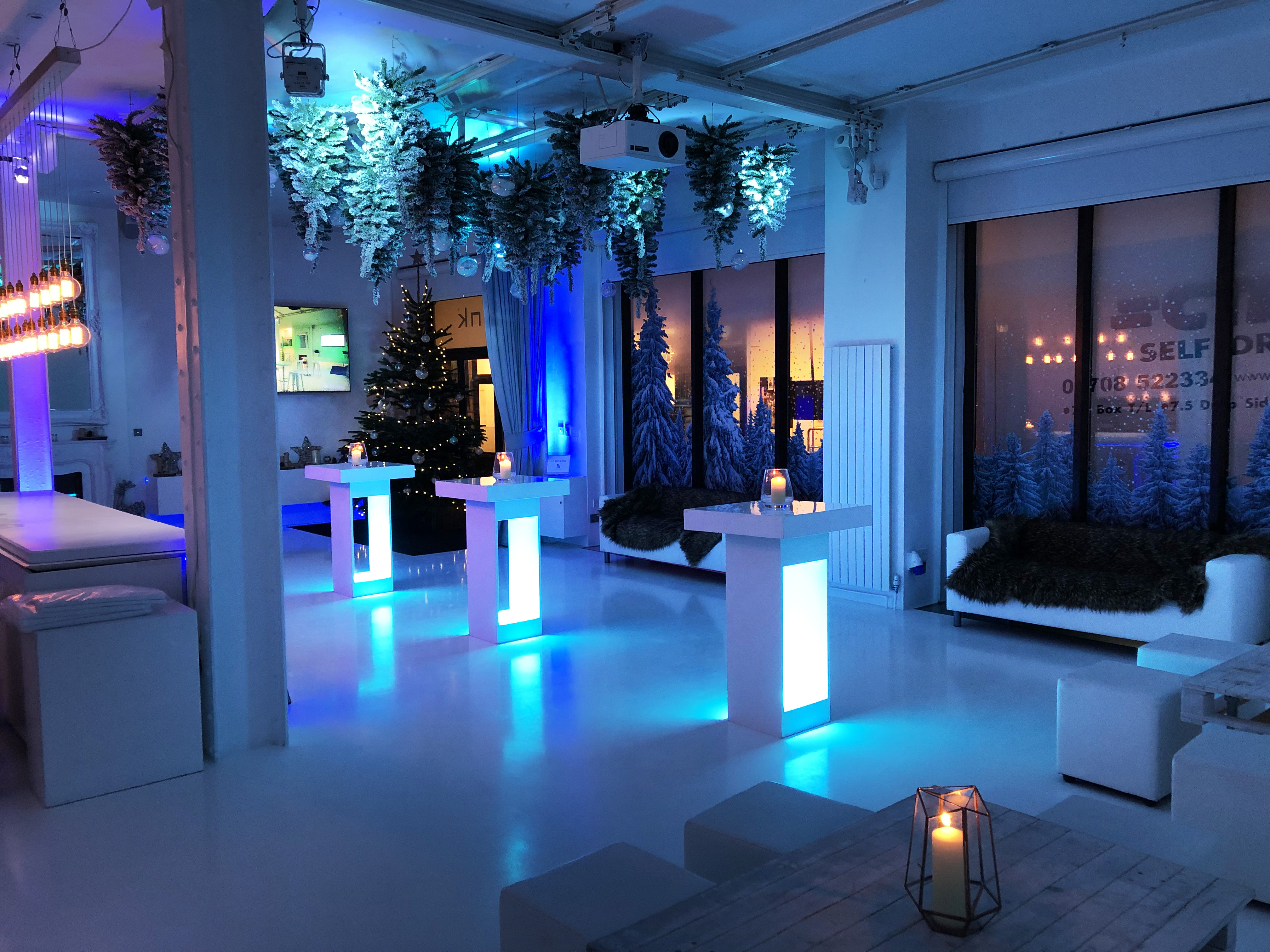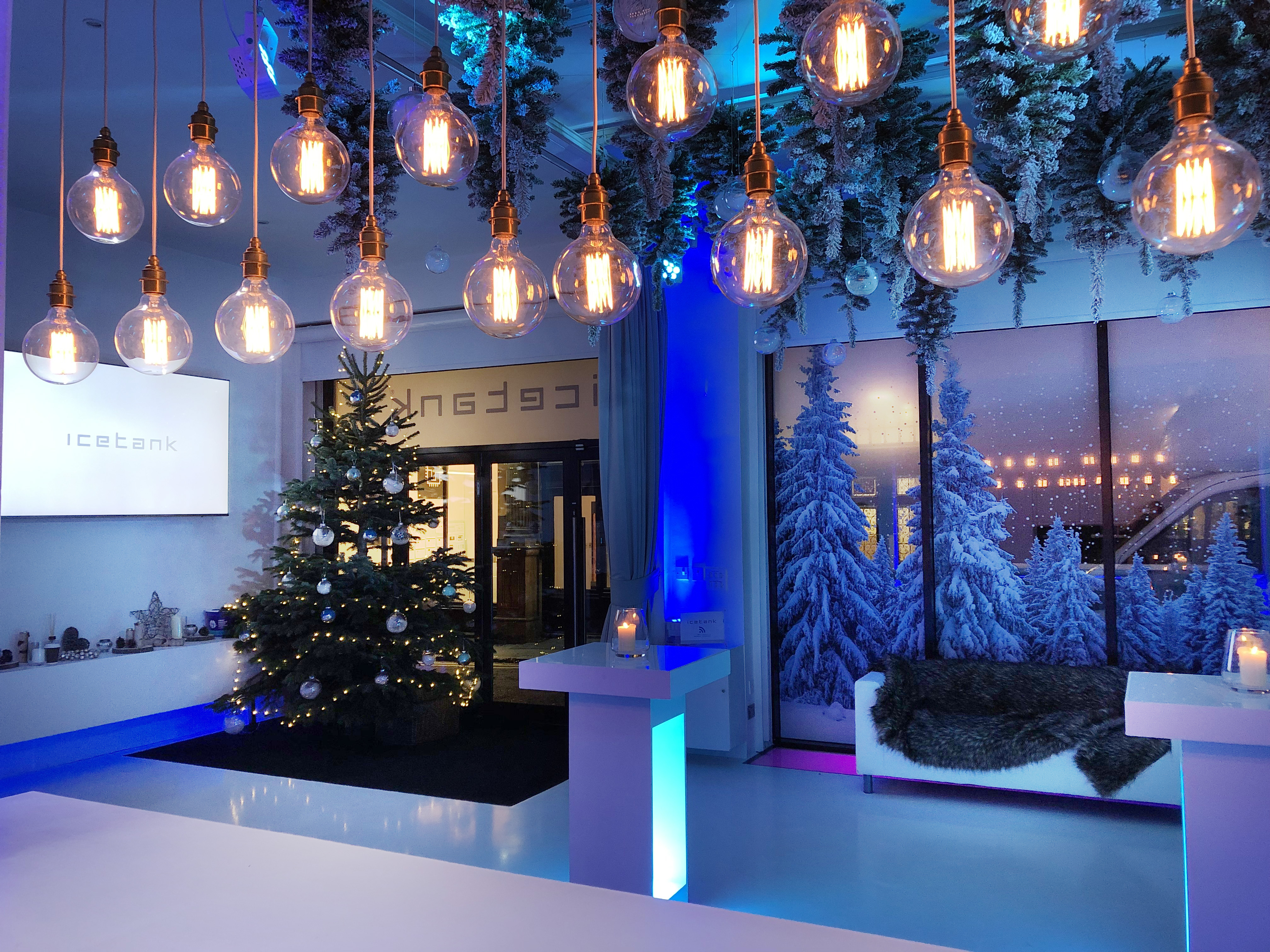 Alison Price created a seasonal masterpiece of a menu, with adding a touch of festivity to their dishes. Seasoned Events brought creativity to the table; providing traditional Christmas dishes with a twist.
Drinks were flowing with welcome cocktails and an unlimited bar. There was even the chance of upgrading for a small price per person for a full spirit bar too! I mean who doesn't like a drink at Christmas.
Guests got to boogie the night away with a DJ and disco room provided on the Lower Ground Floor. Shapes were being thrown and memories were being made.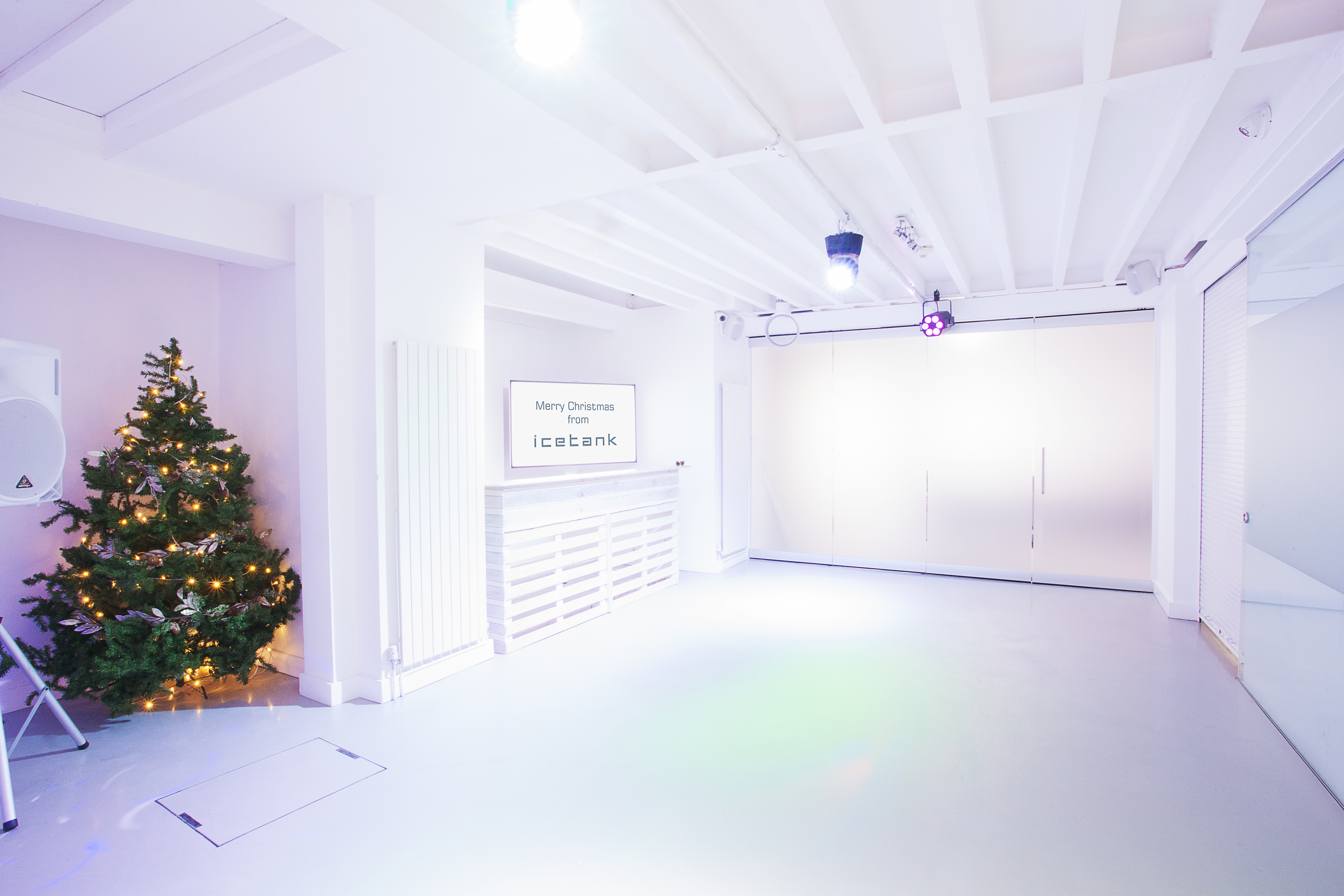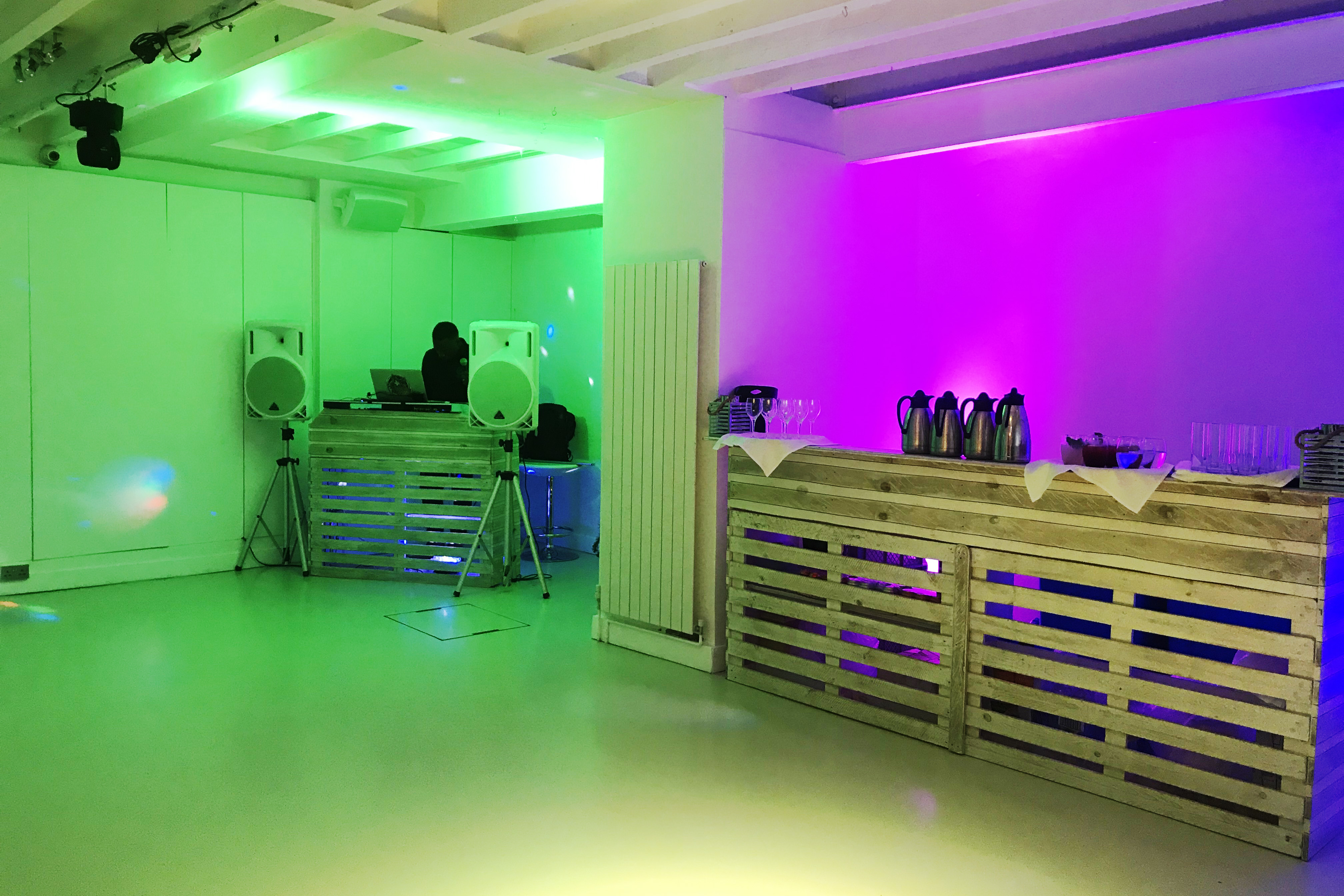 "Thank you so much for such a fabulous evening last night – everyone had a really, really great time"
– Lali, Grayling.
"I want to thank you for a great xmas parry, the guys loved the dancing :)"
– Ceri, Jacada Travel
2018, was a warm, festive, snowy Christmas at Icetank but 2019 will be a whole different story. Stay tuned in to what we have in store for you this year!