Product launch Event Spaces Covent Garden
Narciso Rodriguez's "Rouge" scents out Icetank PR Launch Venue
Blank canvas venues hire in Central London
Icetank is perfect for product displays or launches as you can completely transform the venue into anything you desire. Kenneth Green Associates embraced our blank canvas venue by creating an alluring interactive display for Narciso Rodriguez's new eau de parfum "Rouge."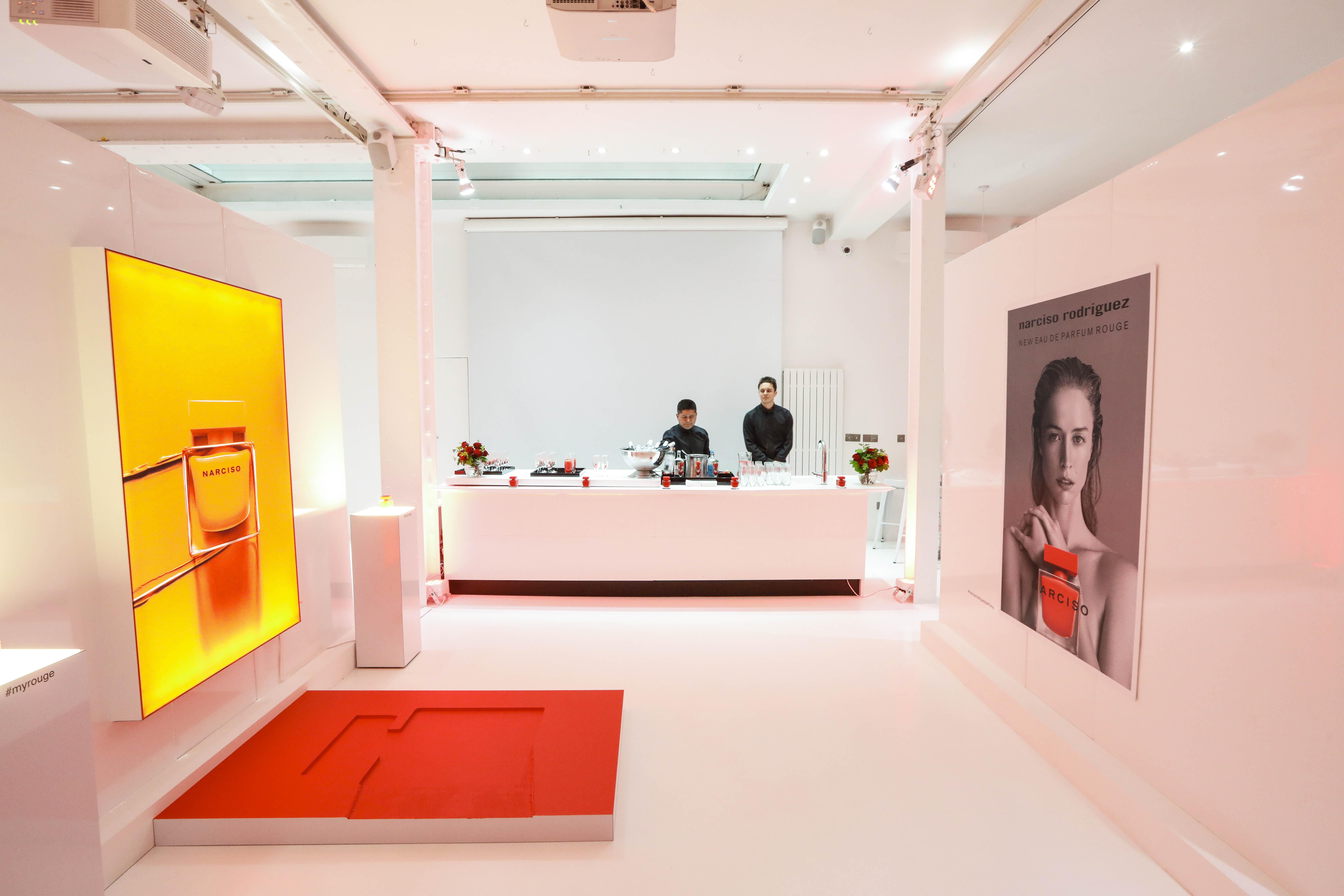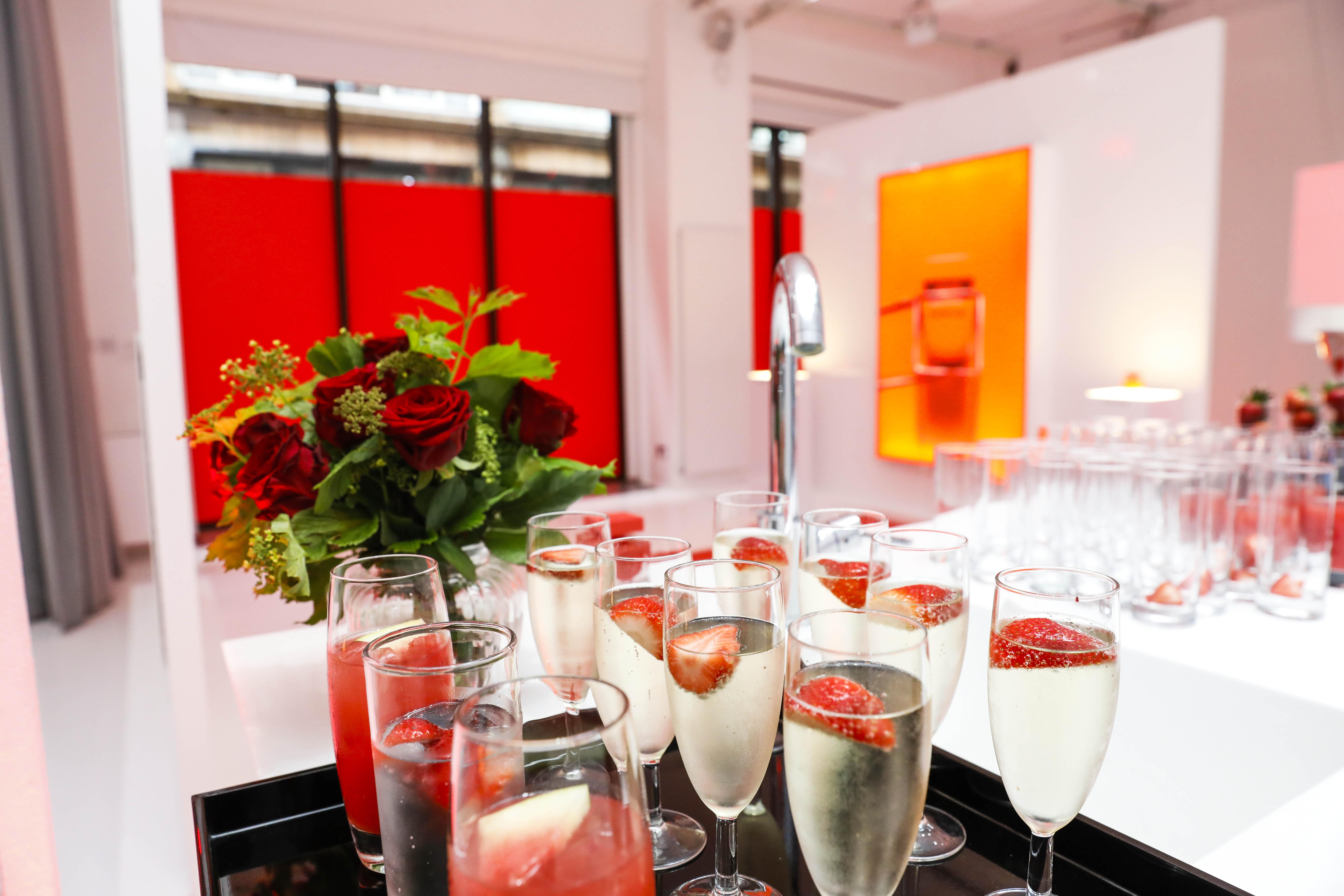 The Narciso fragrance line has always embraced colour as a key element and the colours chosen for each scent are carefully considered as they radiate from within. "The vivid red of eau de parfum Rouge captures the fierce powers of attraction" and the scent is absolutely divine.
Our venue was carefully used to embark on the fragrances purity and beauty. The colour "rouge" was used throughout the displays; to empower the colour of the fragrance. Each section was carefully designed to enlighten the fragrance; beautiful unique pieces of art were exhibited and guests were able to interact by stepping into a scented hanging pod.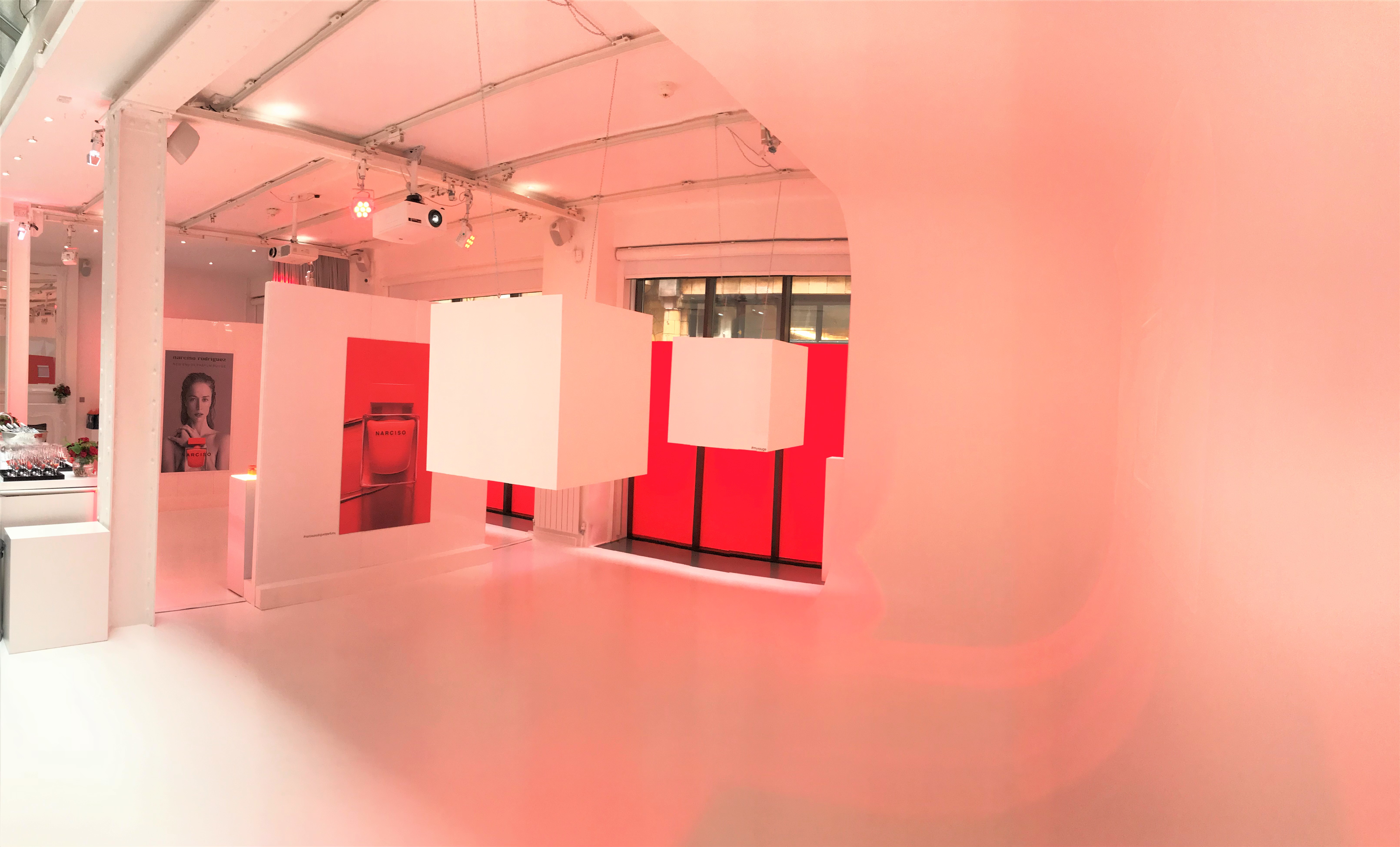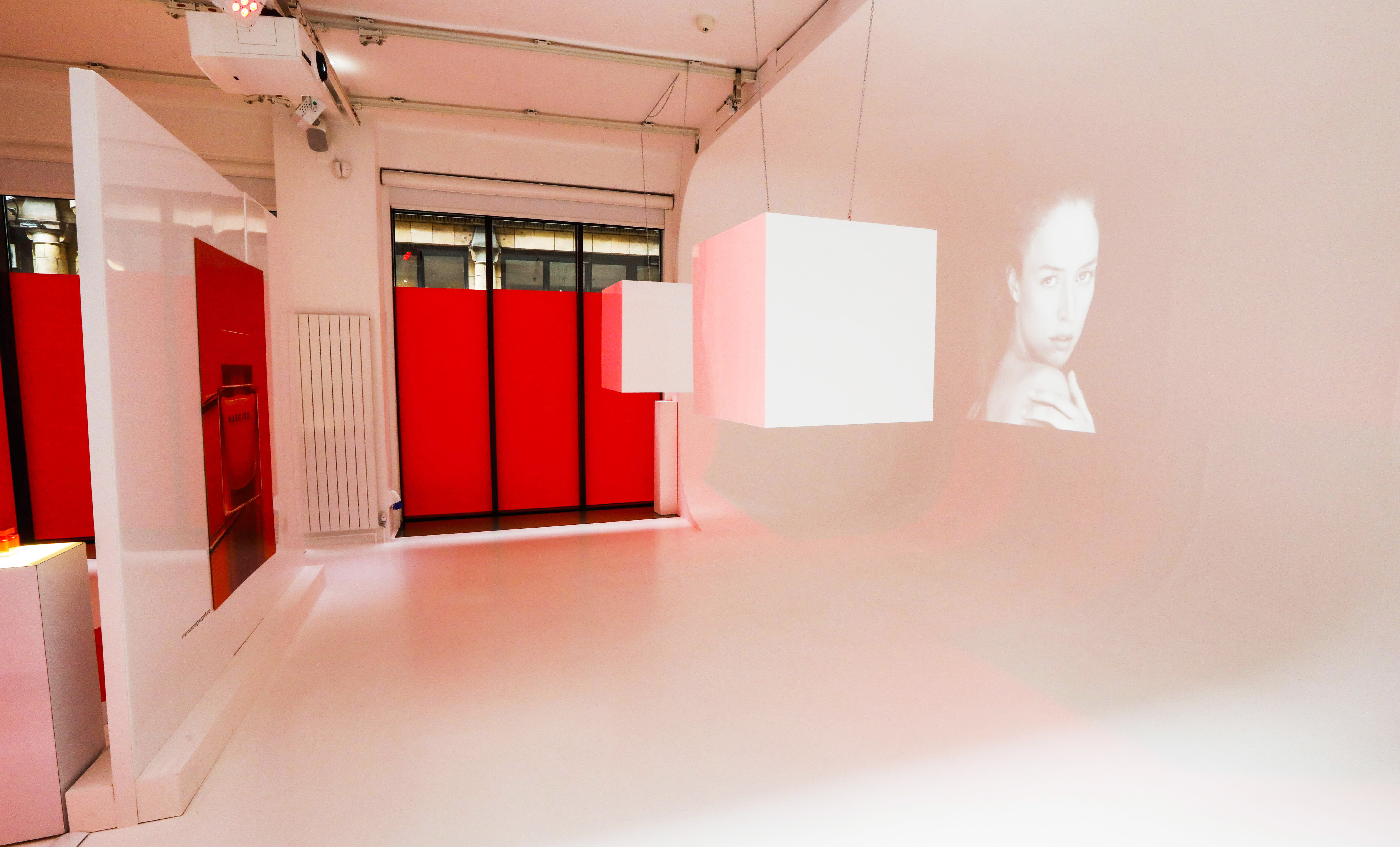 Kenneth Green used our 82inch 4K LED TV and HD projector to display images and footage of Raquel Zimmerman advertising the new parfum. The affective display of Zimmerman, celebrates the dual nature of femininity but also evokes passion and grace by an unwavering gaze.
Elegant, is the perfect word to describe how Icetank looked for this event. The creatives that Kenneth Green came up with are simply beautiful and we really love having them use us for their events.
London venue hire space – Venue finder London – Venue hire London – PR event spaces in London