It was the 7th of July, the sun shone down on Grape Street while the hustle and bustle of London continued around. It could be presumed that it was just an ordinary day … that was until you walked through Icetank studios vinyl covered glass, stepping into a landscape of Laponia- a Winter wonderland. However, this wasn't any land far far away, it was Molton Brown's Christmas in July product release. The venue was transformed with frosted pine trees, juniper berries and gentle snow on the ground. Key scents included frankincense, violet leaf and musk, it certainly was #AfestiveFable.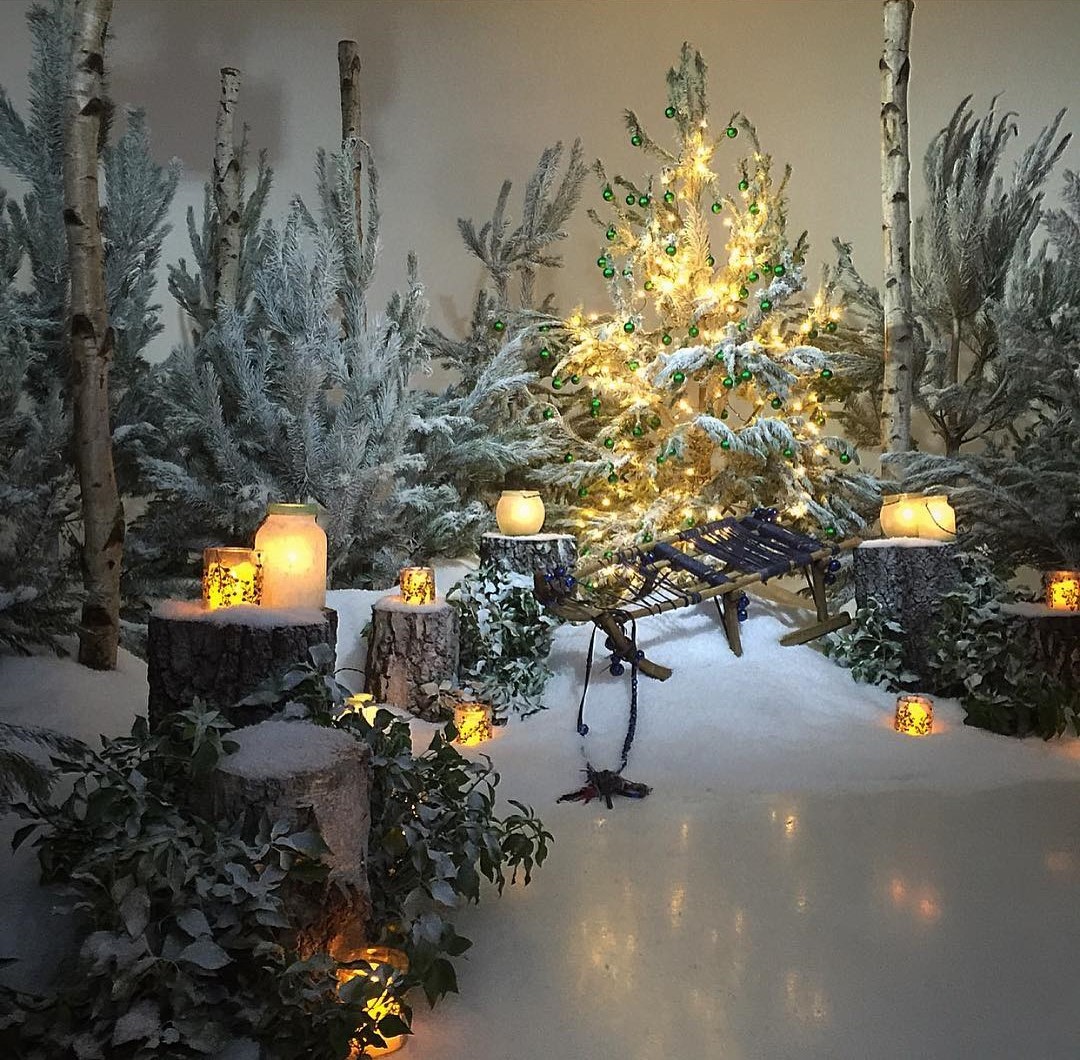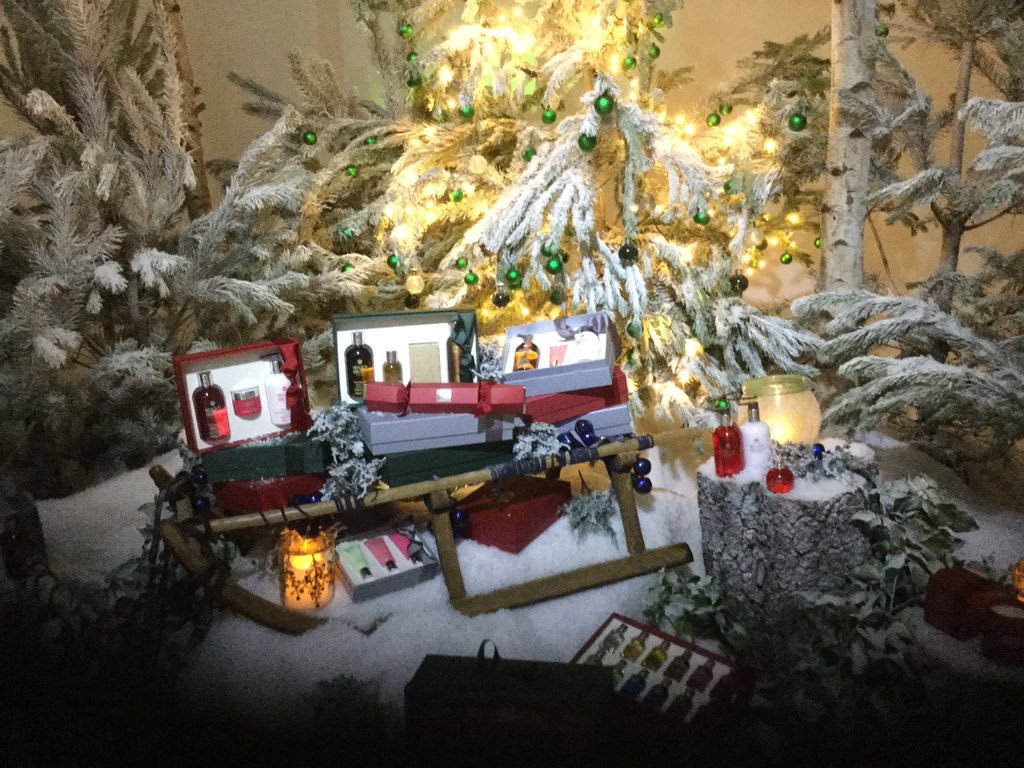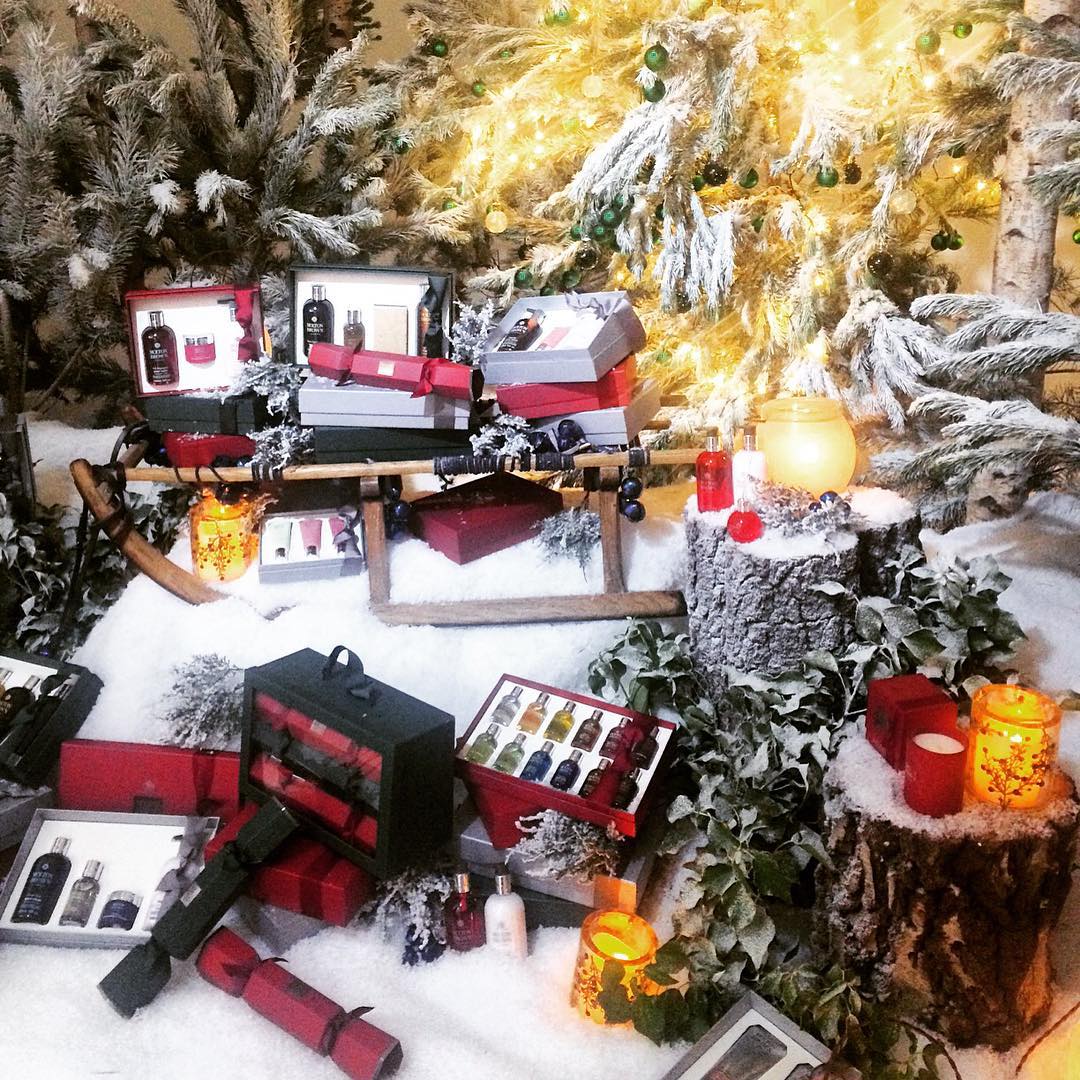 This year, Molton Brown have created a signature scent of Juniper Berries and Lapp Pine for their Christmas body lotion, washes and candles as well as re-releasing last year's vintage champagne collection.
Icetank Studios fire place set the cosy, warm tone and our display mirror was vinyled by our adored supplier Genix who also covered the front studio windows to give the finishing touches. With Icetank studios being a blank canvas venue it complimented the winter wonderland theme yet, allowed Molton Brown to create a journey for guests to experience by making the studio unrecognisable.
To enhance the adventure, delicate canapes with edible flowers were served alongside berry smoothies. Of course, no one would believe you if you told them you were experiencing Christmas in July, so a photo booth was there to snap up some proof of the event.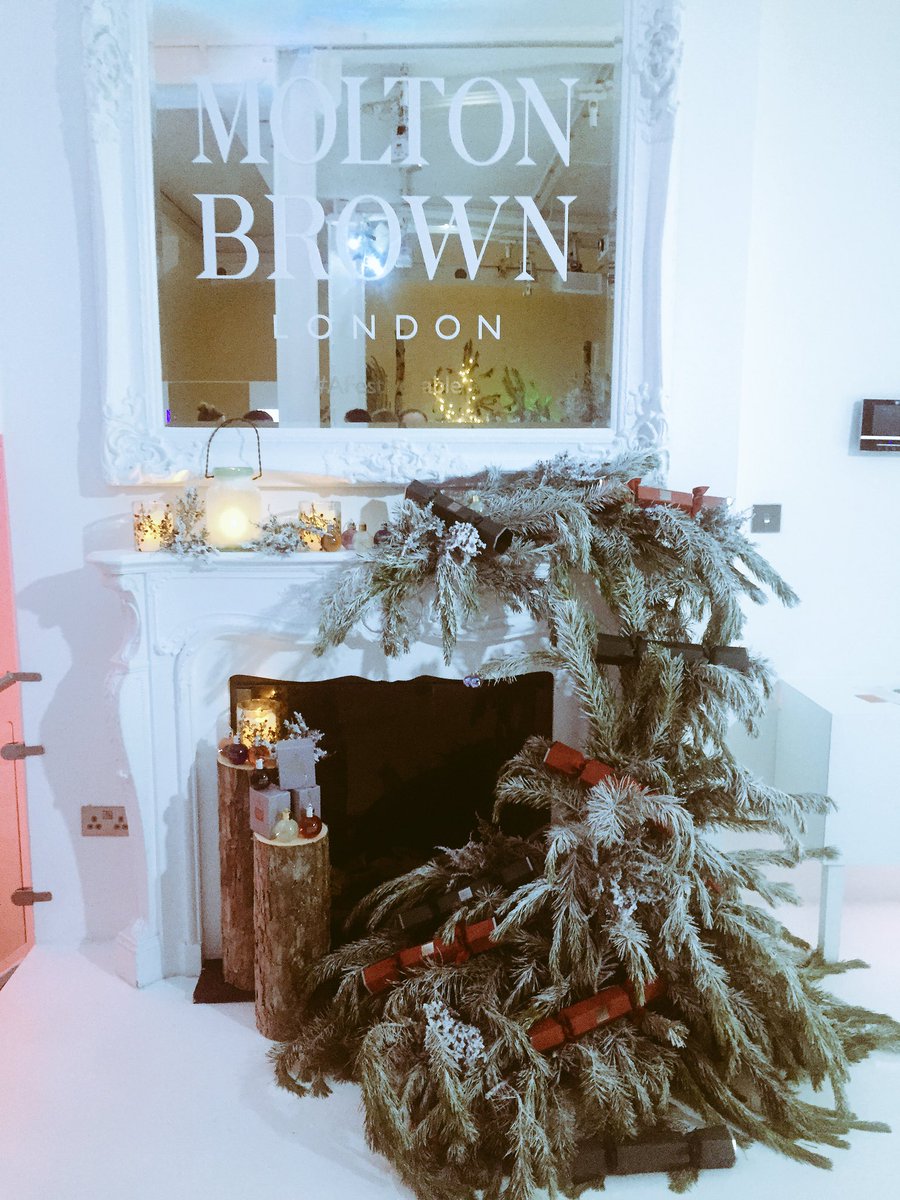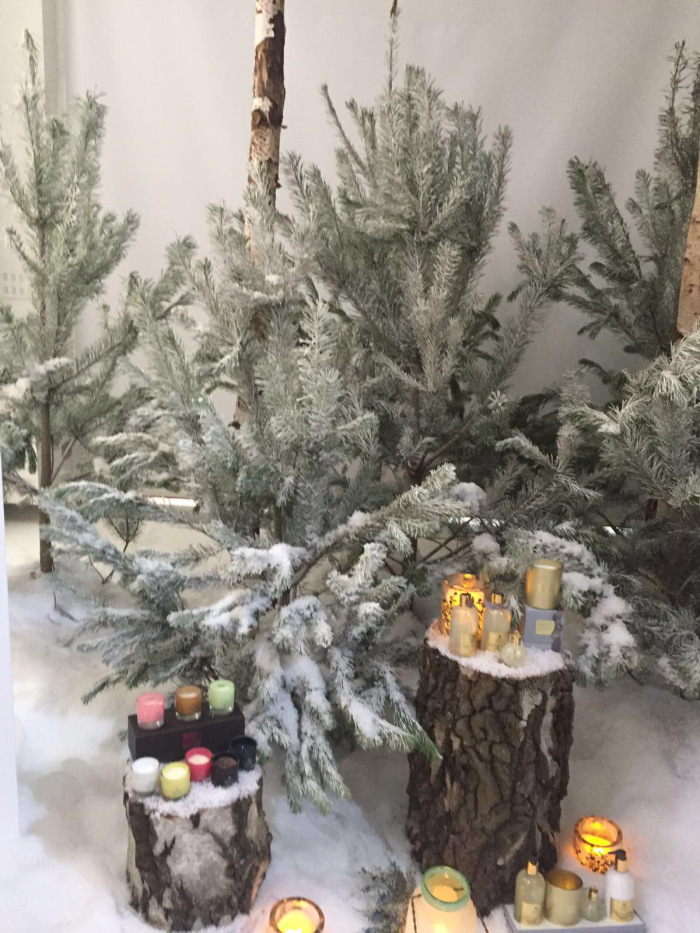 The product launch was over before we knew it, and it was time to head back to the reality of busy London. We will have to wait until the real Christmas now, and let's hope we are on the good list so we can have some Molton Brown goodies.
Do you have a creative event to organise? Let us be on your good list and call us 020 7240 4600 or email us at info@icetank.com.