Kitchen Film Studio Hire London
Vogue Photo Shoot Of Gigi Hadid At Icetank Kitchen
TV Studio Hire With Kitchen
Back in December, Gigi Hadid was crowned the 'International Model of the Year' at the British Fashion awards and on the morning she was graced with such a title, she spent time with us at Icetank Studios, filming for British Vogue. From the moment Gigi stepped into the studios it was obvious she had such a positive aura about her, making a point of introducing herself and talking to the crew on set… the type of girl you'd want as your best friend.
While last minute lighting arrangements were being perfected in our main studio, she was whisked downstairs to our lower ground studio for hair and make-up. It was a real privilege to have Gigi in with us, especially as she was strutting her stuff on the Victoria Secret runway in Paris only hours beforehand.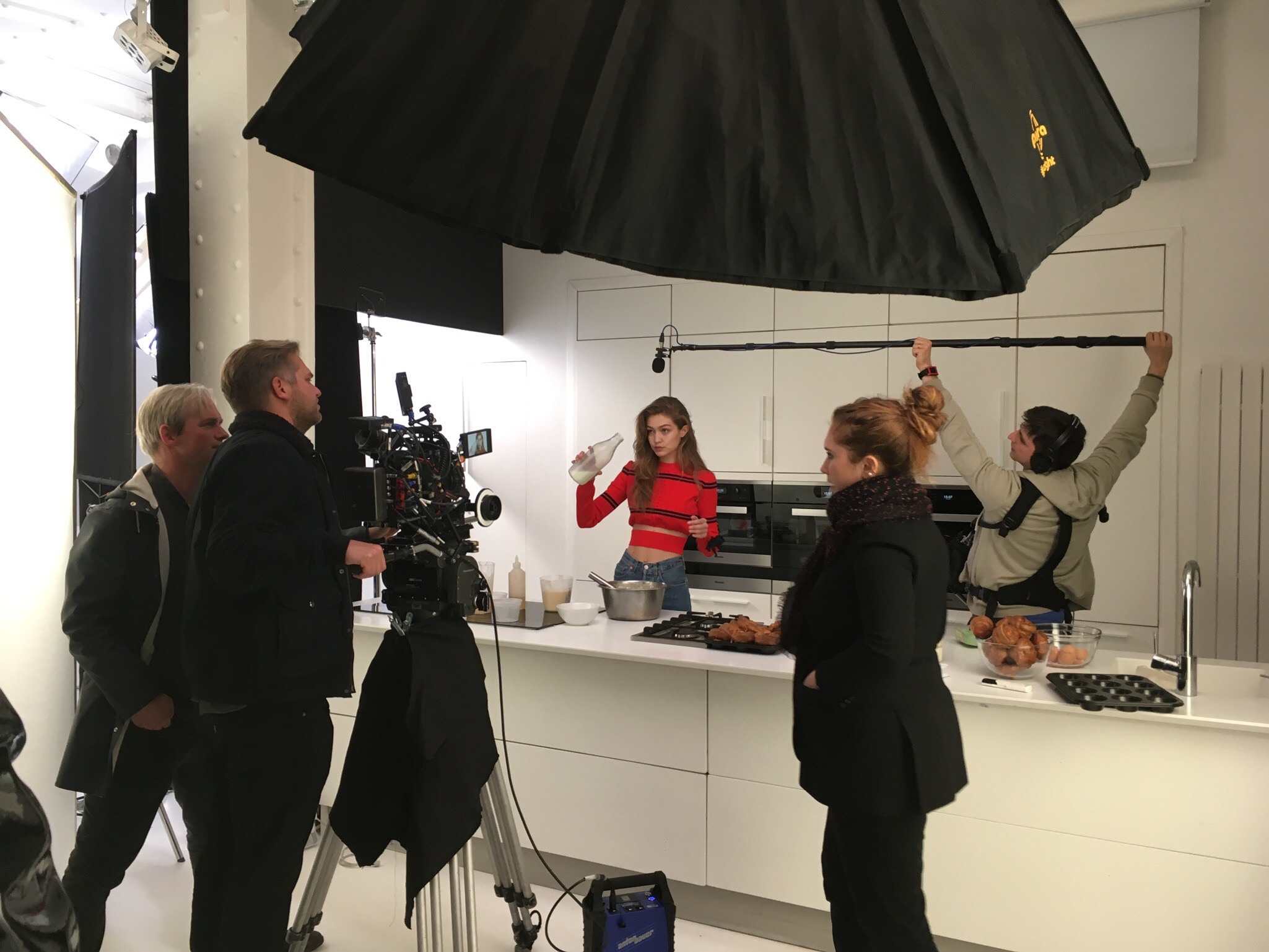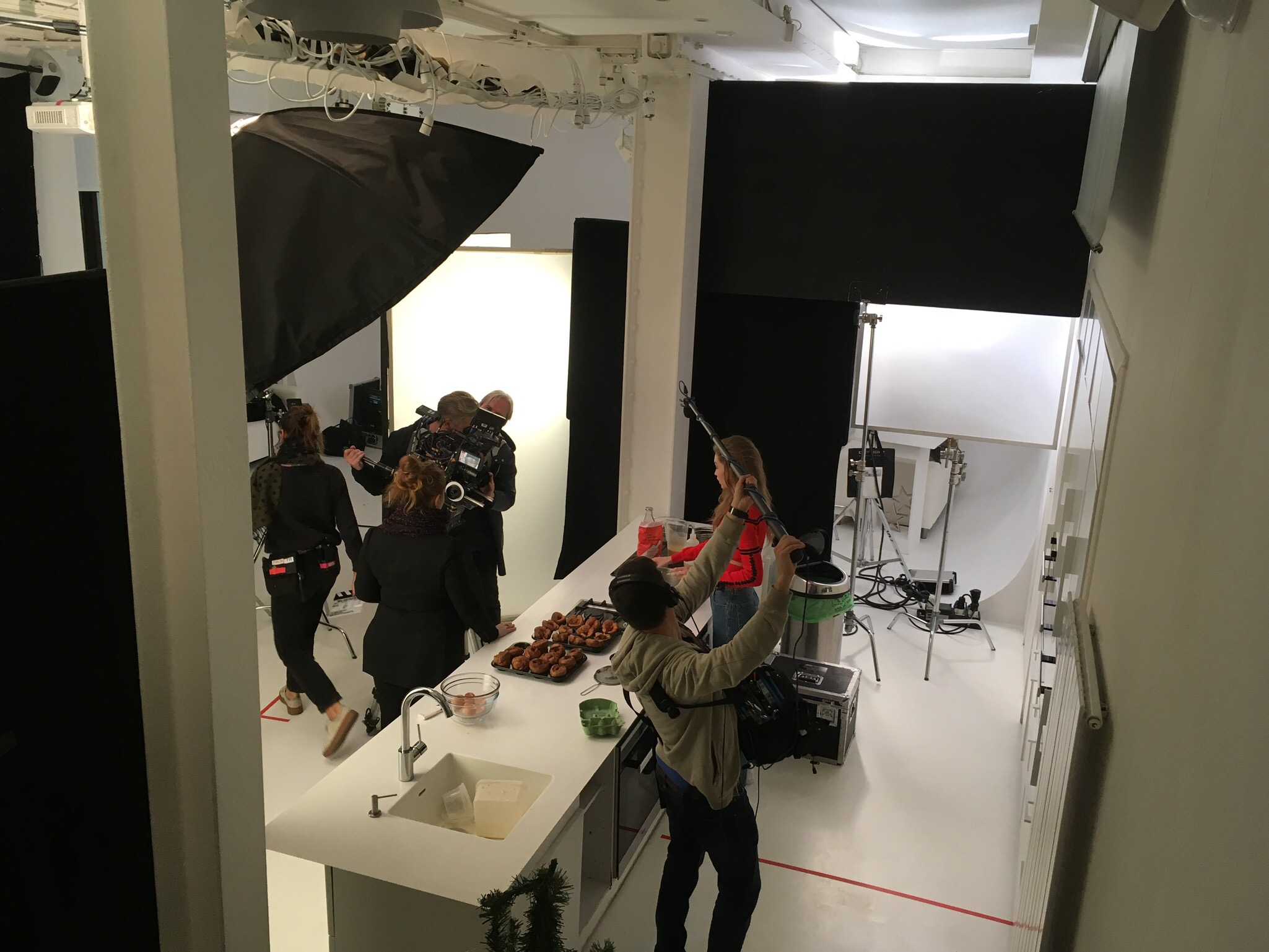 Gigi took to our kitchen to teach herself (quite literally!) how to cook the one-and-only Yorkshire pudding from scratch. During her attempt at the British roast classic, she gave us an insight into what was on her mind, answering some quick-fire questions, something Vogue called 'Gigi on Gigi'… Now that is what we call multi-tasking! We have to say she seemed as sleek in the kitchen as she is on the catwalk.
The video of the tutorial is split between herself and a rather stern, 'MasterChef Hadid' proving she's not scared to get stuck in and poke fun at herself. We learn about her biggest fear in the kitchen and why her favourite restaurant is her "boyfriend's mum's house".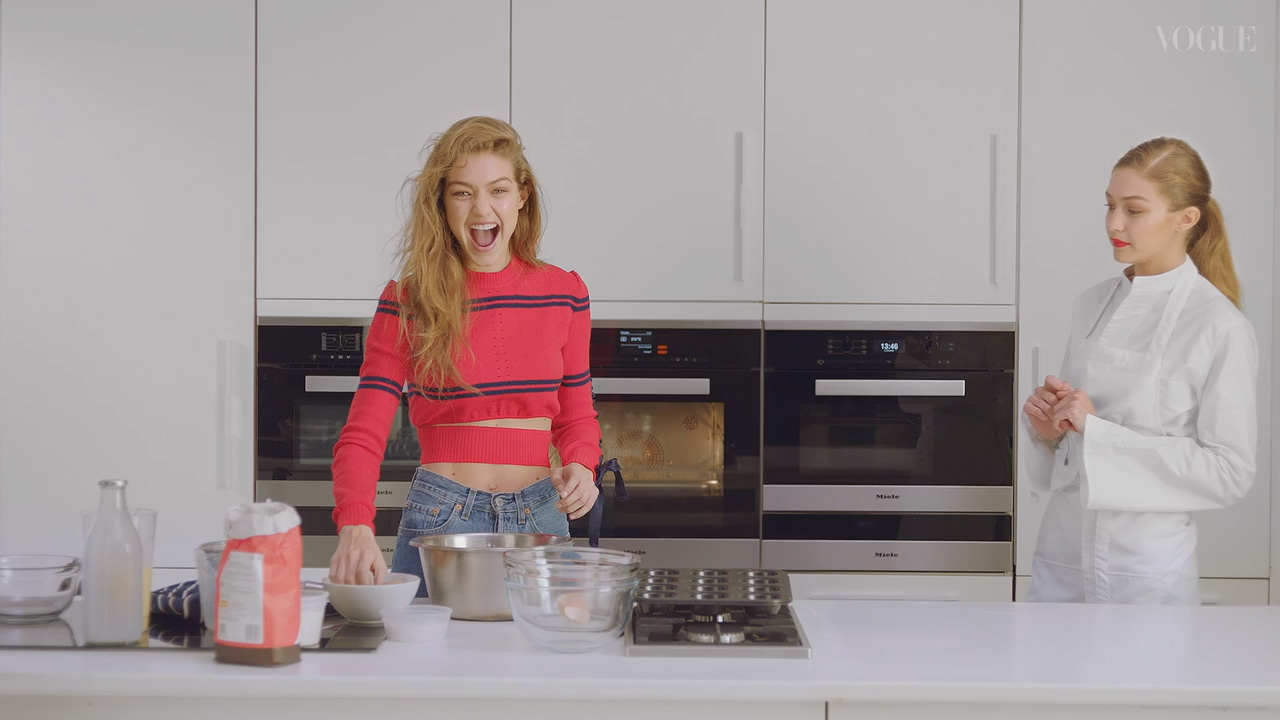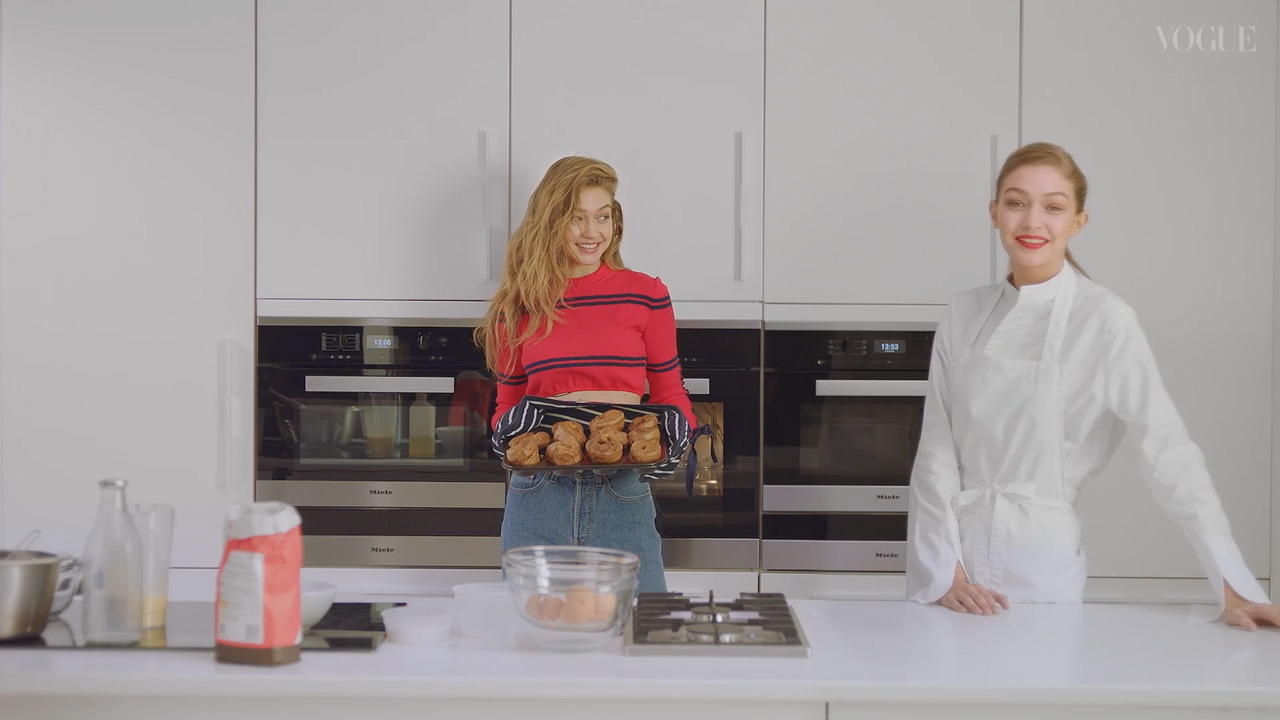 Although Gigi was hard at work in the kitchen, the British weather wasn't exactly kind outside, especially in December (yep, we've had to keep it top secret for three months!) but luckily our fireplace came in handy to keep her toasty warm during breaks away from the camera.
The real professional she was meant the shoot was over in no time, with the material sent off for editing. The wait then began until the release date of her Vogue Cover, so we could share the secret we were itching to tell! Icetank Studios loves editorial opportunities and we feel so at home showcasing our swanky kitchen and sleek Scandinavian interiors as a backdrop. We hope to see Gigi and Vogue back very soon.
If you want an insight into our day with Gigi, take a look at British Vogues video.
TV Food Shows Studio Hire – Film Studio With Kitchen London – TV Studio Hire London  – London Film Studio Hire –  Film Kitchen Studio Hire London -TV Film Studio Hire Central London
 TV Studio Hire Soho