London Training Day Venues
Toms Retail Training experience Day
Training Rooms & workshop Venues
Icetank travelled to Destination TOMS for a retail training experience in March. The studio was customised fully to match the brand, with rustic wooden chairs set up facing our projector to give a real cinematic effect, lots of plants, small touch points like a handmade wooden quote board, and a full barista bar serving up TOMS Roasting Co. Coffee. What made the TOMS event special was that over three days, different experiences were produced and tailored for different guests that were invited. From interactive workshops with TOMS' Style Your Sole artists to customise the attendees TOMS Shoes or canvas tote bags to a press breakfast.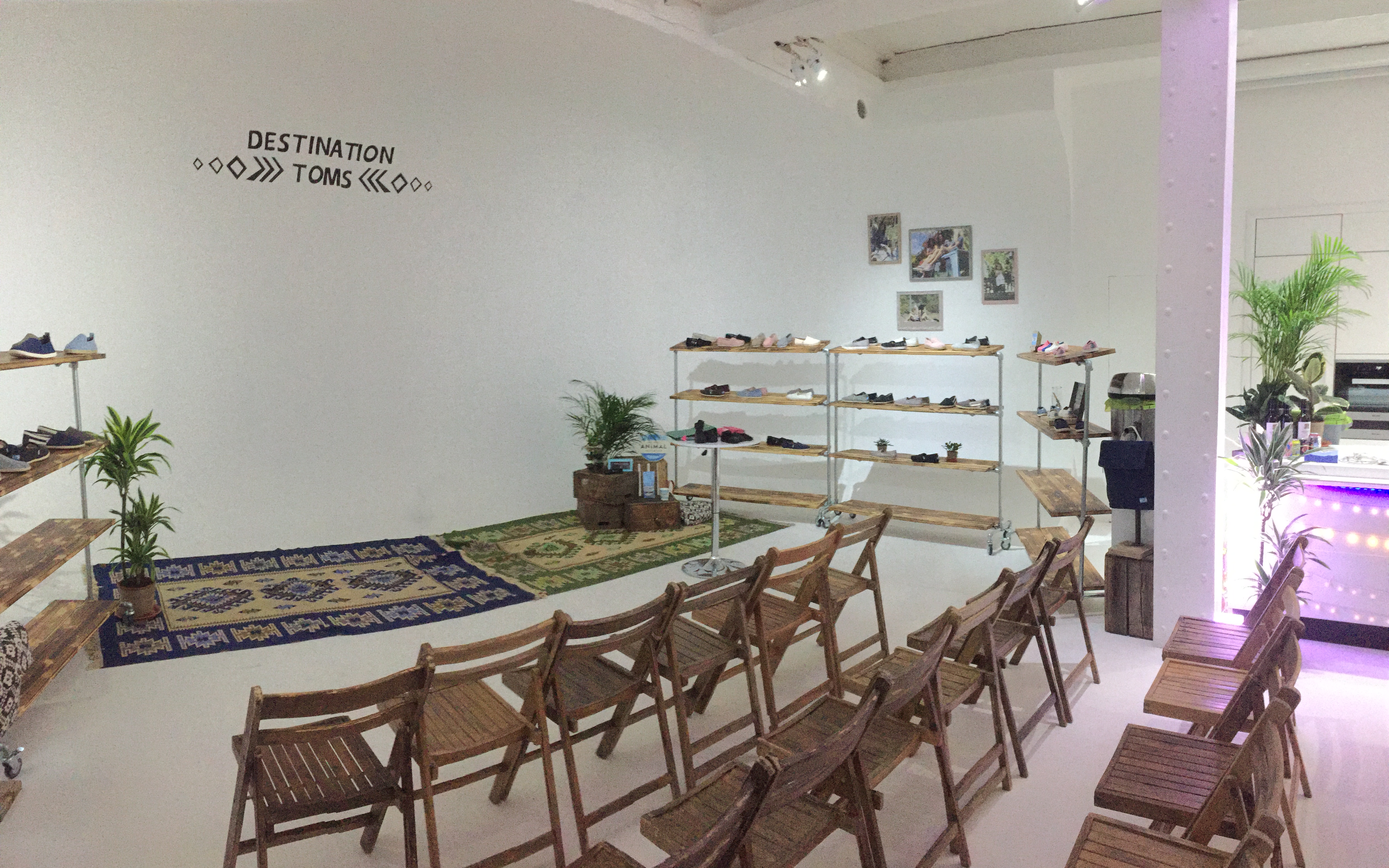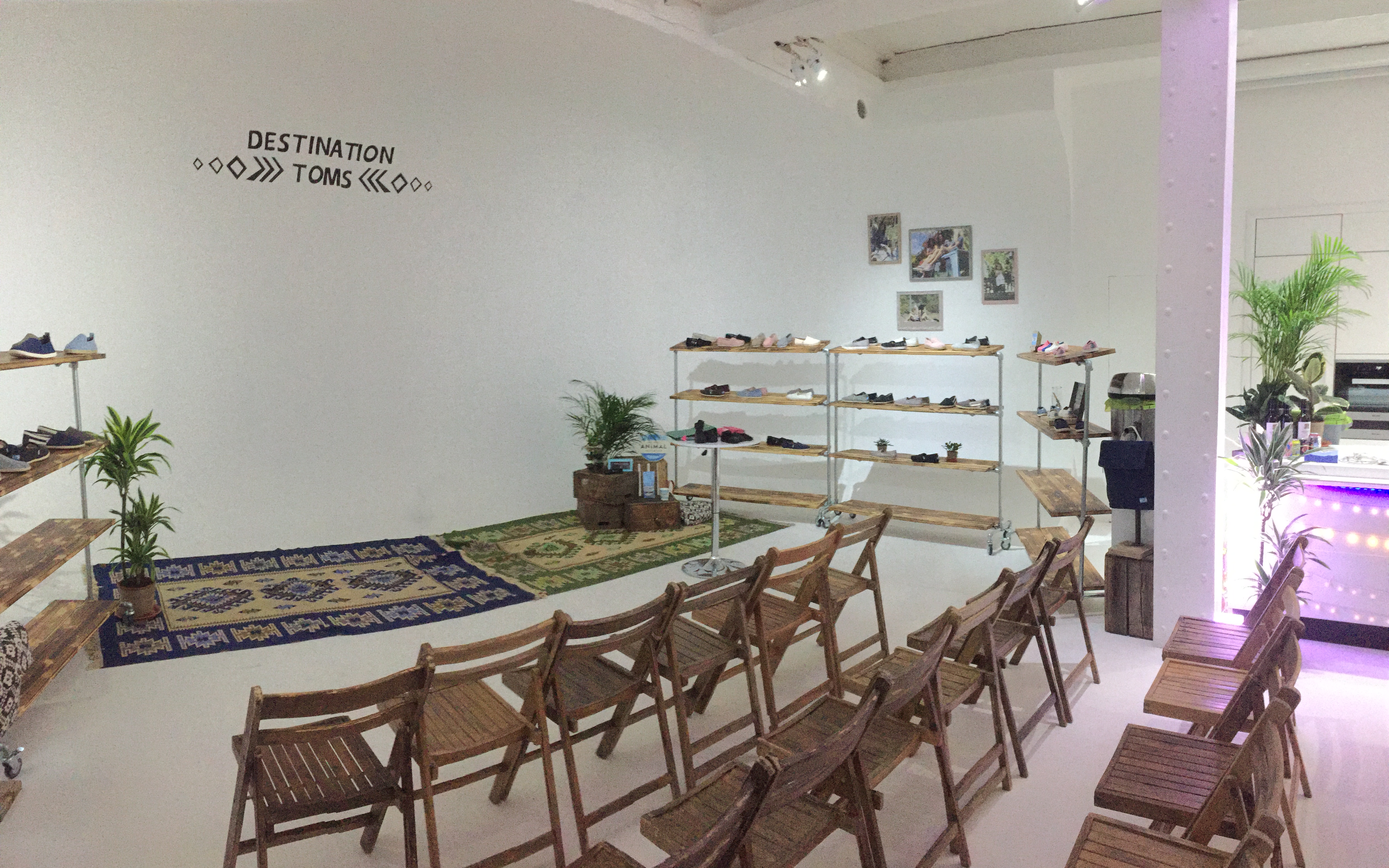 Our floor to ceiling windows were vinyled by Genix with TOMS' SS17 lifestyle campaign imagery, straight from California and ready for a summer road trip, making Icetank unrecognisable as well as emphasising a getaway experience from London's busy streets. Wooden rails were set up around the studio to display their SS17 shoe, bag and eyewear collections. Yes, that's right TOMS also have a bag and eyewear line.
Workshops were held every day with presentations and videos for their wholesalers to learn more about TOMS, their movement, One for One, and to see the new SS17 collection.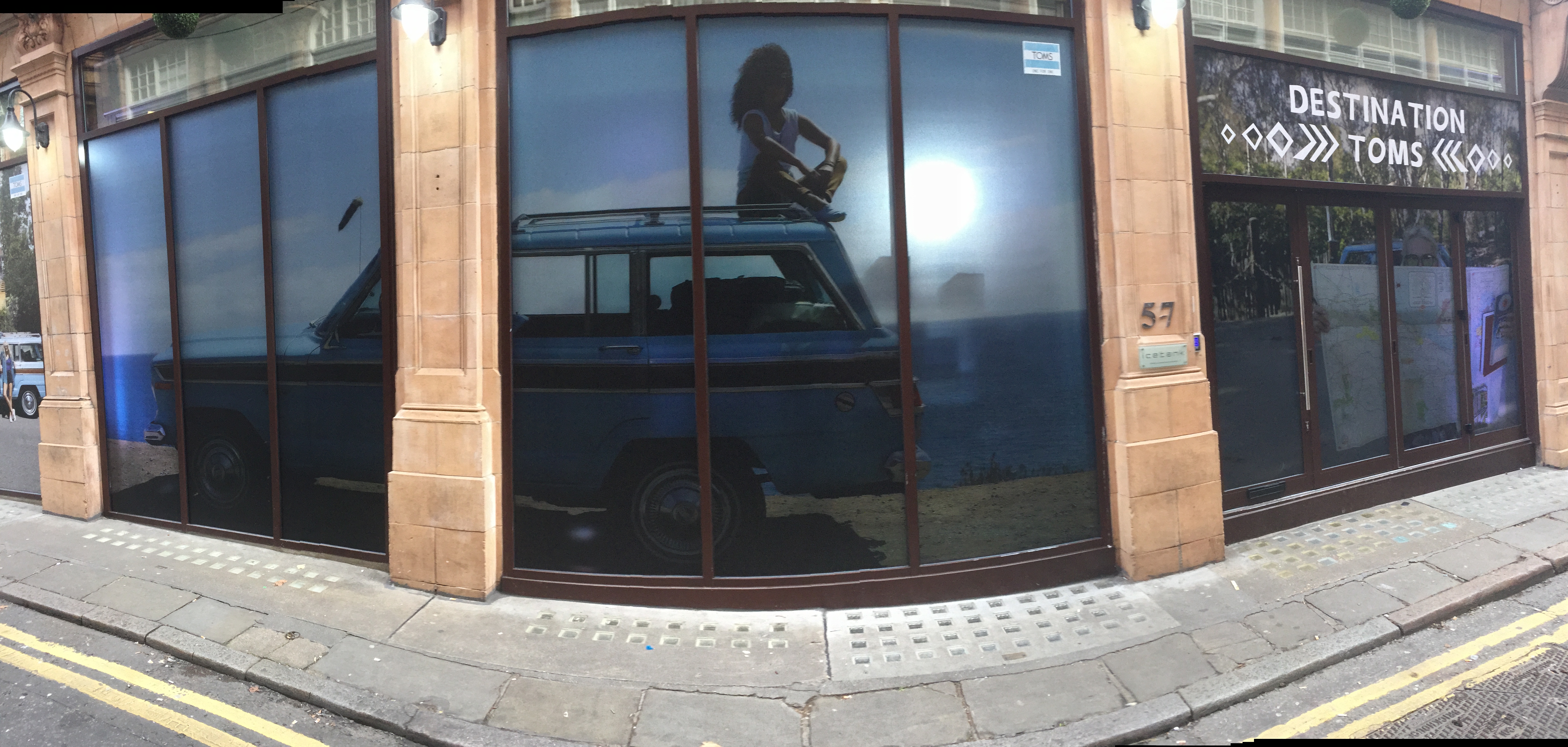 There wasn't a quiet moment throughout the event, as when guests were not busy with the different collections they were ordering a coffee and this wasn't just any coffee, this was TOMS Roasting Co® Coffee. Buying this coffee not only pays farmers a fair wage but also helps to give safe water to the community. With every cup of TOMS Roasting Co. Coffee purchased, a days' worth of safe water is provided to a person in need. One for One. We have to say it was one of the best coffee's we've ever had, so they definitely live up to expectation.
And if that wasn't enough, a super-talented graffiti artist was downstairs drawing artwork on the wall, inviting the guests to add to the mural.  Virtual reality headsets were also downstairs to transport guests to two of the countries that TOMS give shoes in, Peru and Colombia, to experience giving for themselves.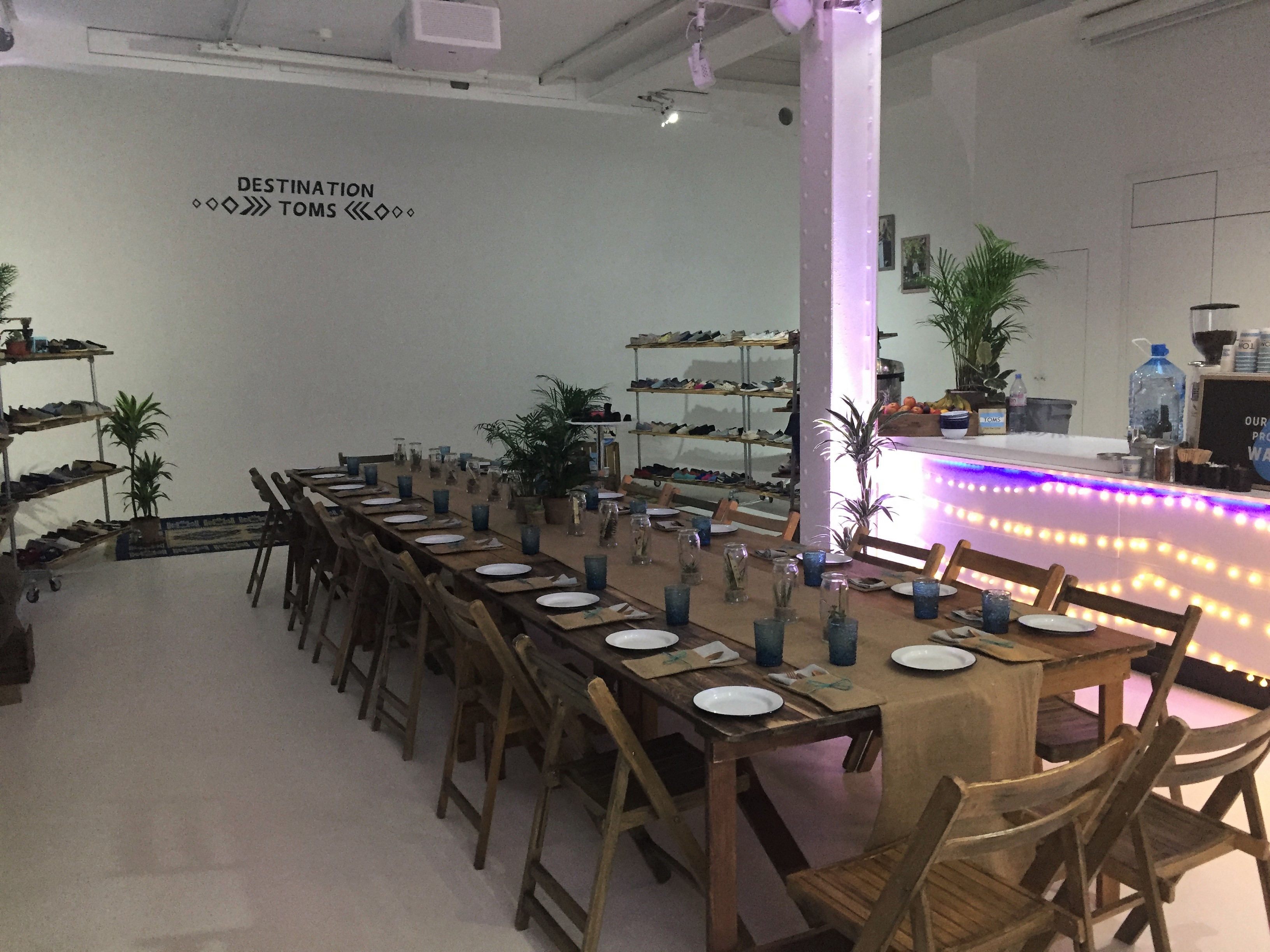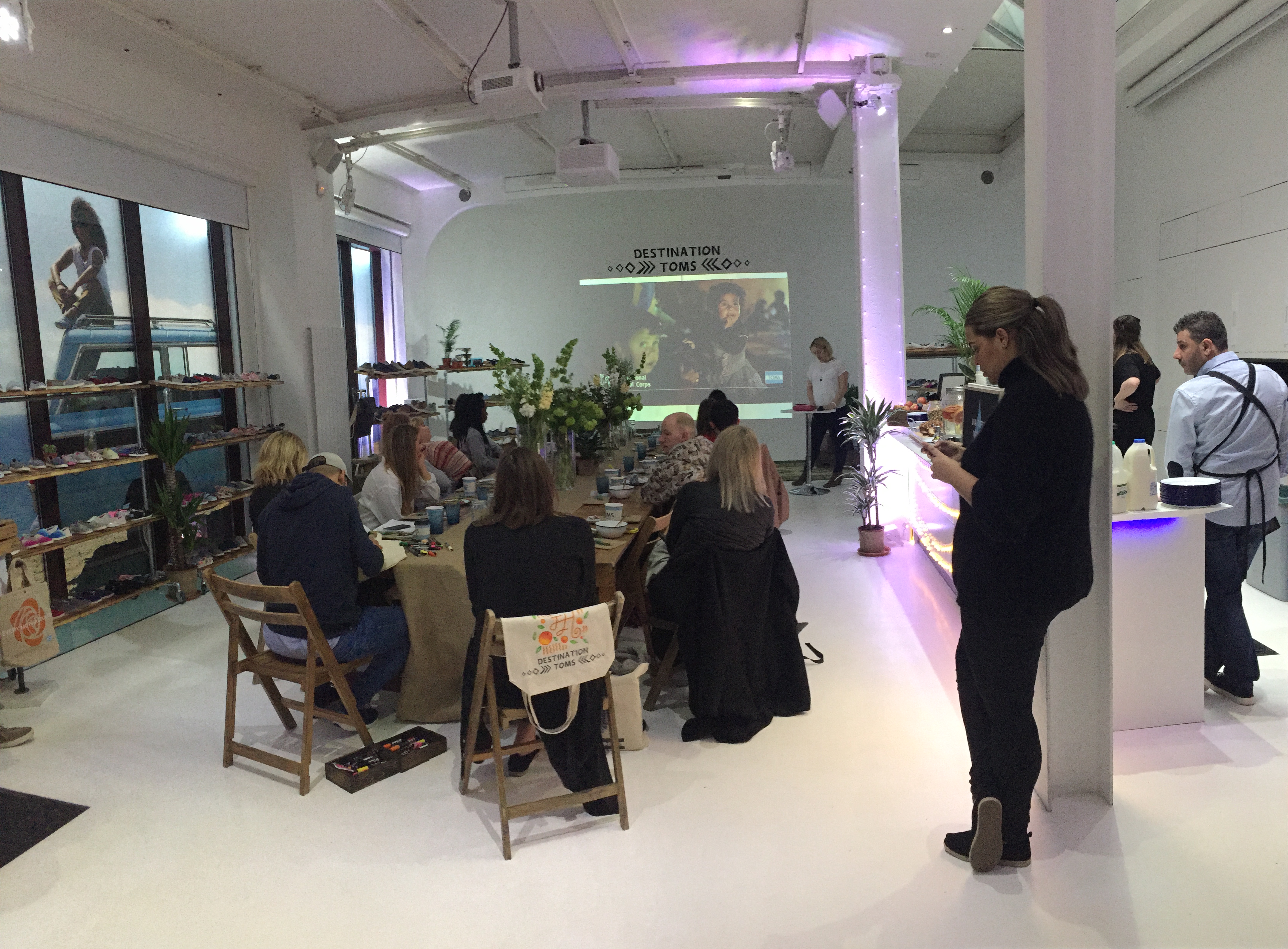 Another TOMS experience was a press breakfast, with attendance from UK fashion editors and journalists. Chic wooden tables were laid out beautifully, while British chef Elly Pear was prepping an Instagram worthy breakfast in our demo kitchen. Once breakfast was eaten and enjoyed Sheela, the TOMS UK Marketing Manager, gave an insightful talk about TOMS and the impact is has made to millions of lives over the last 11 years. A special guest speaker, Jude from International Medical Corps, one of TOMS' Giving Partners, shared about the charity and TOMS' involvement.
Icetank Studios were delighted to be part of such a meaningful event, but all good things must come to an end… if we could choose anywhere to go to next, we would absolutely choose Destination TOMS®.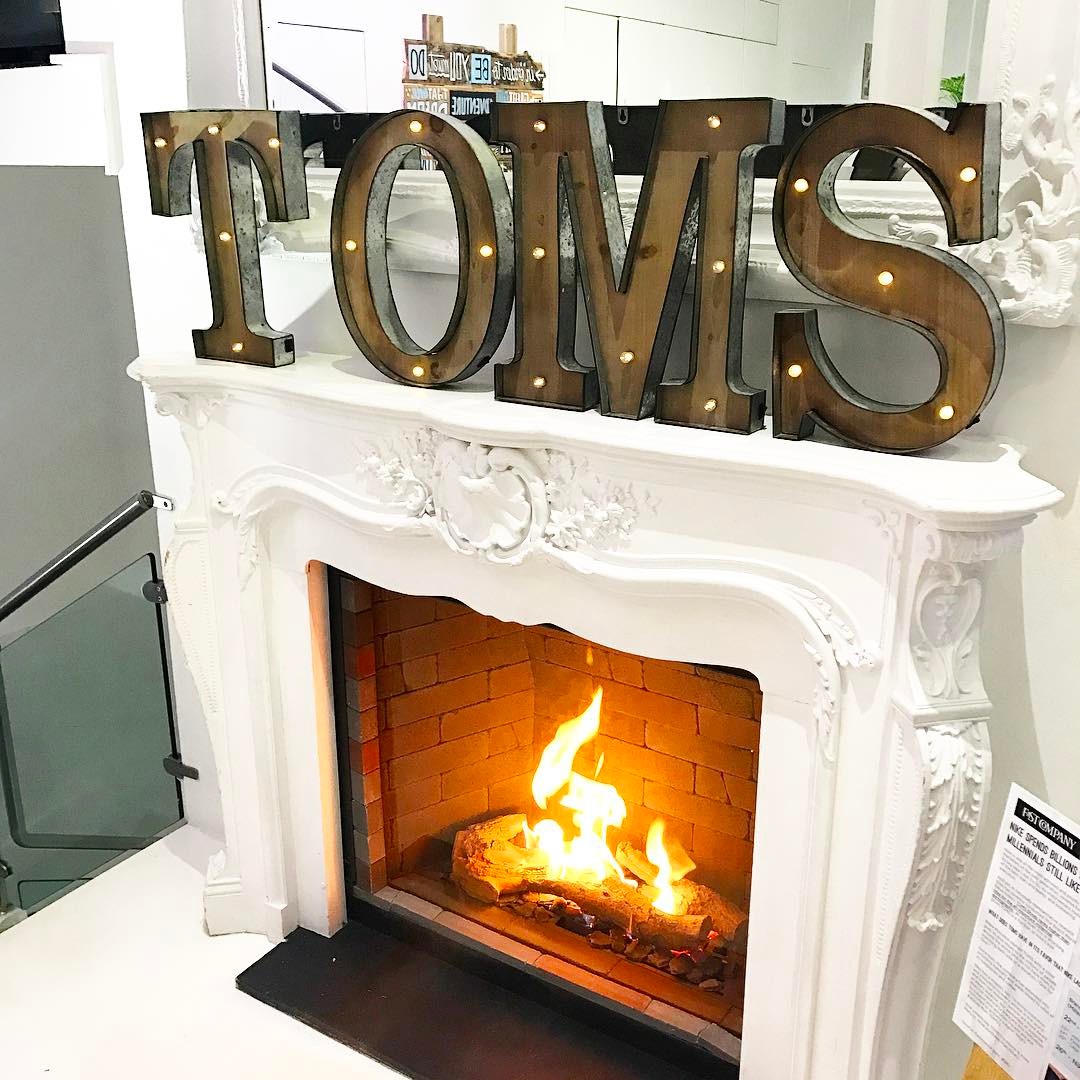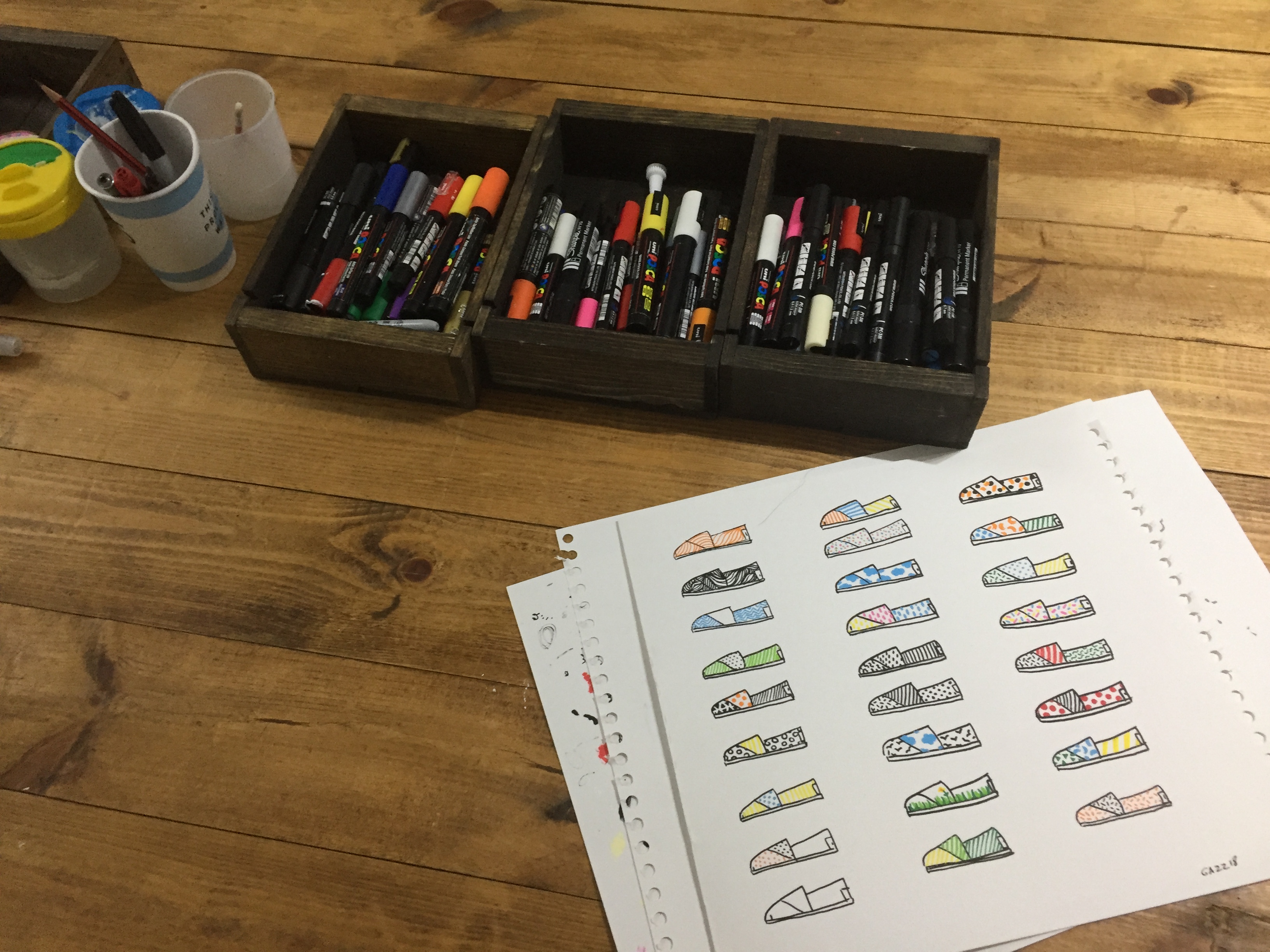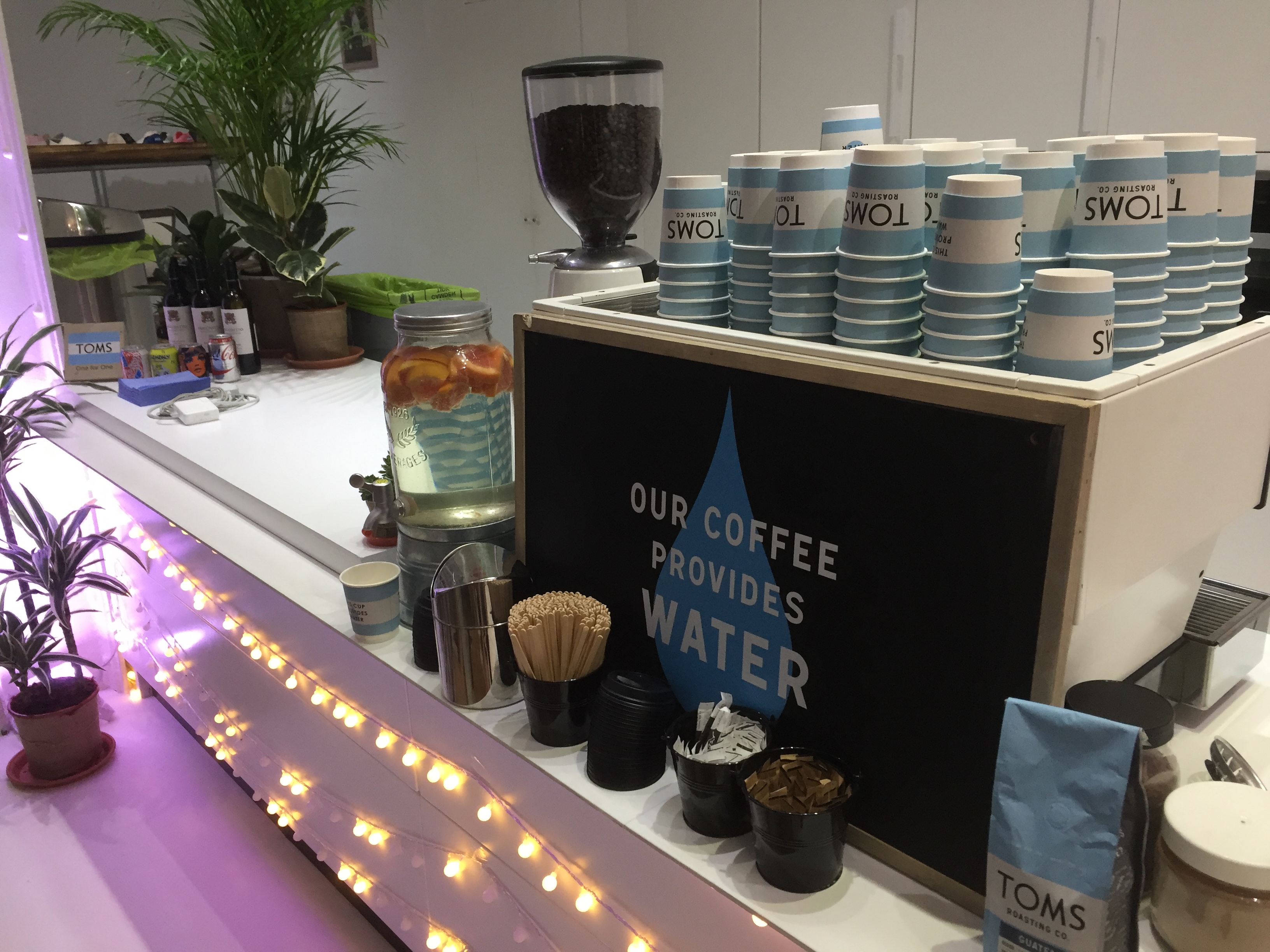 The TOMS story, where it all began….
While travelling in Argentina in 2006, TOMS Founder Blake Mycoskie witnessed the hardships faced by children growing up without shoes. Wanting to help, he created TOMS, a company that would match every pair of shoes purchased with a new pair of shoes for a child in need. One for One®.
What began as a simple idea has evolved into a powerful business model. Realising that One for One could serve other basic needs, TOMS launched other products including TOMS Eyewear in 2011, TOMS Roasting Co. in 2014, and TOMS Bags and TOMS High Road Backpack Collection in 2015. In keeping with the One for One promise, purchases of these products help improve the lives of people in need by helping restore sight, providing safe water, supporting safe birthing practices, and aiding bullying prevention programmes. TOMS are in business to improve lives. With every product you purchase, TOMS will help a person in need. One for One®.
London Training Rooms  – Corporate Workshop Venues London – Venues for Workshops And Training – London Workshops & Seminar Venues – Workshop London Venues – London Training Venues Covent garden  
training venues Lonson