Check off all your meetings and conferences boxes by booking your next client or company meeting at Icetank.
Icetank is well known in the events community for being one of London's most diverse blank canvas venues with a 'yes, we can' attitude to almost any event idea, and yes – this includes meetings too!
Yet with so many meeting spaces throughout the city it is no surprise that organisers often don't know where to start, and this may mean choosing the same traditional, predictable and often clichéd conference venues and meeting rooms time and again.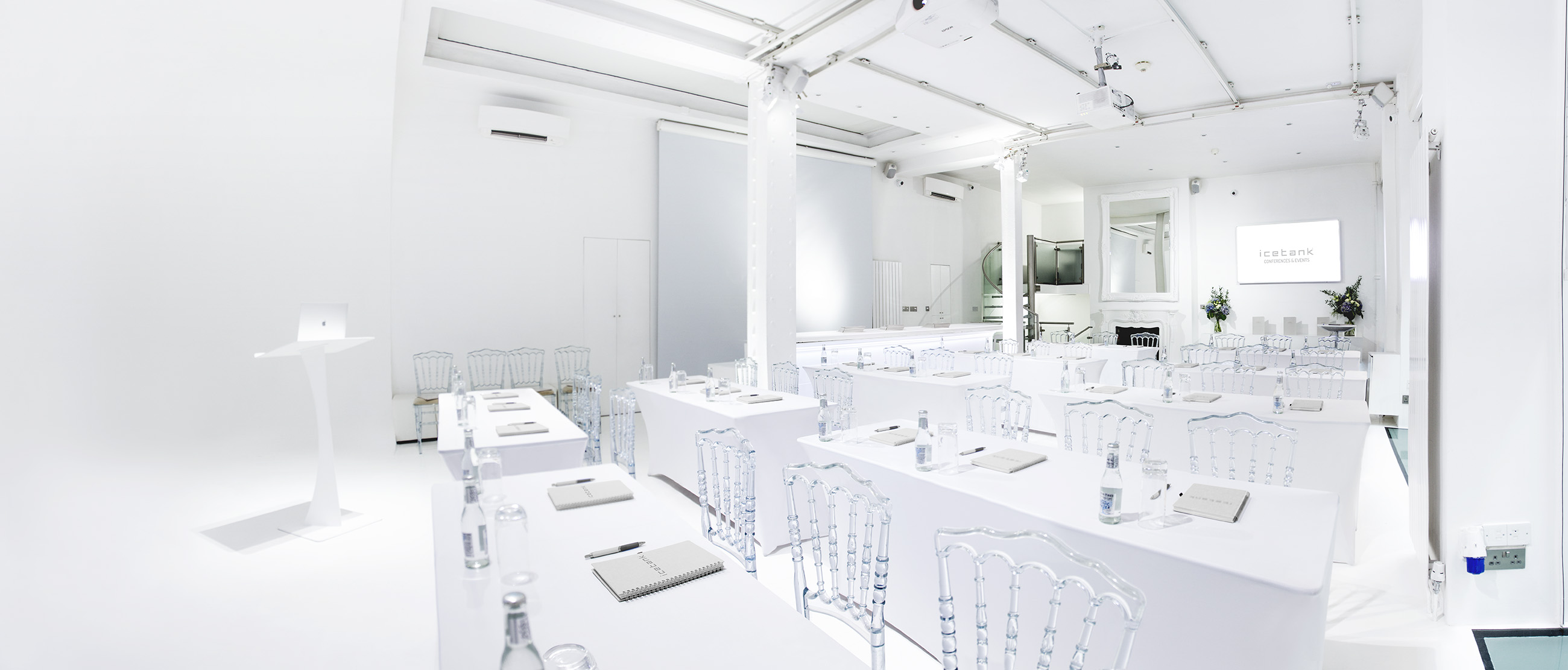 This is where Icetank comes in – located on Grape Street, a quiet little street just off Shaftsbury Avenue in Central London, Icetank is conveniently located within a 5-minute walk from Tottenham Court Road, Holborn and Covent Garden tube stations.
Divided across two floors our light and airy Scandinavian architecture and contemporary interior boasts a great location for your next client proposal, team meeting, training session, or presentation, all whilst keeping you relaxed, inspired and focused.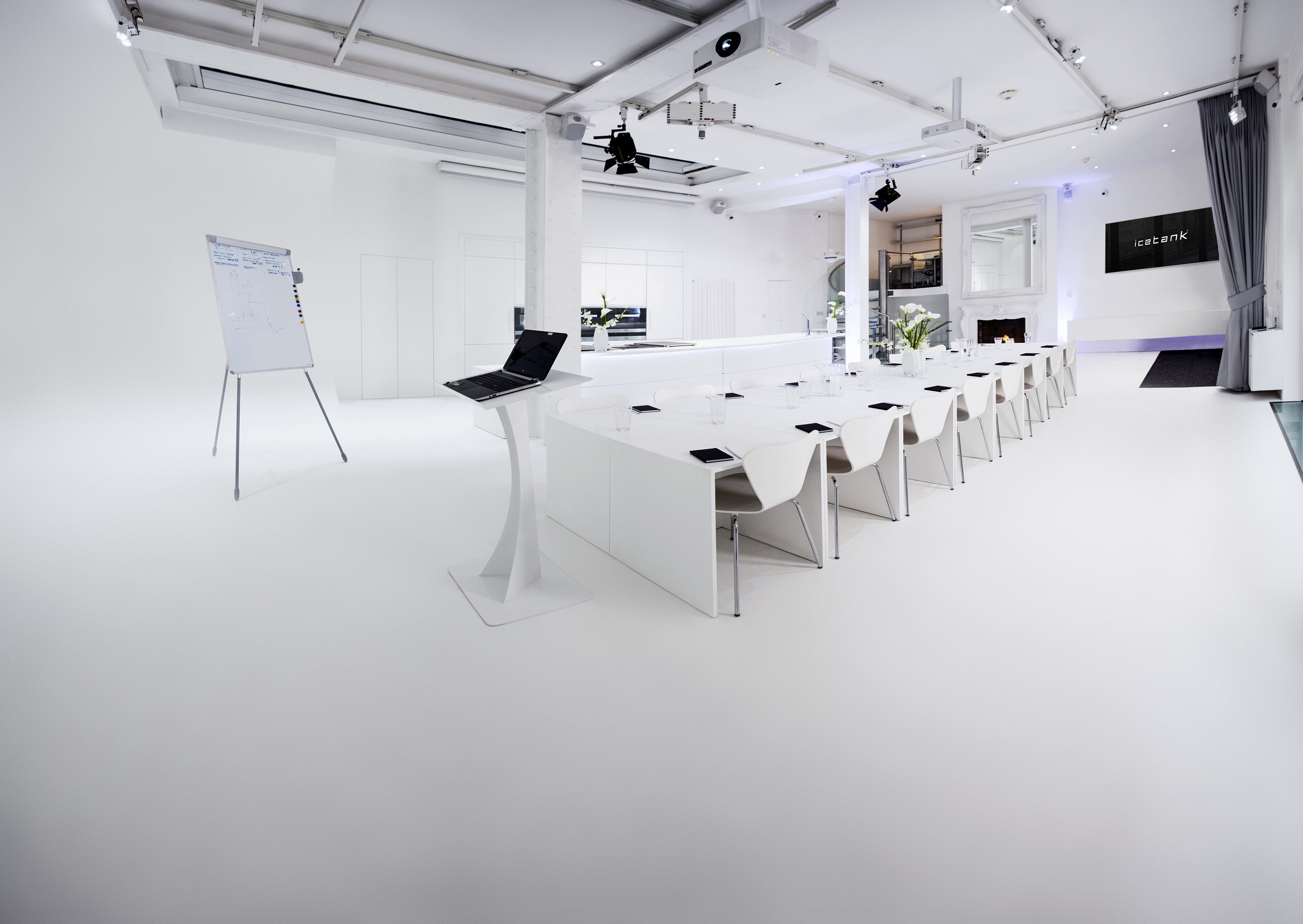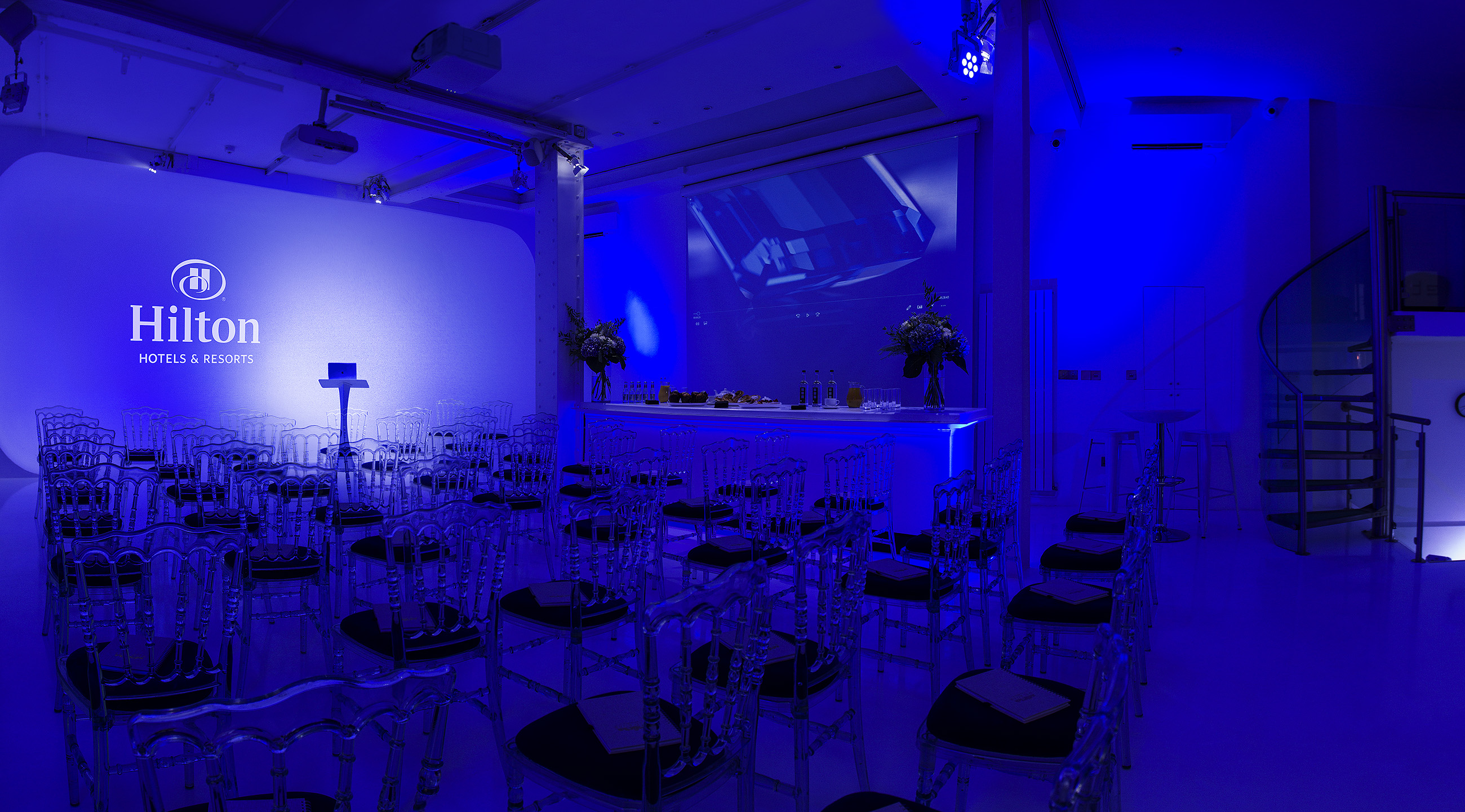 Our Ground Floor main space, located at street level, offers vast open plan space and superb natural daylight via our skylight, bi-fold doors and 10ft. floor to ceiling windows with the option to completely blackout the space. The immersive in-built infinity cove is ideal for projecting images and videos and is a unique complement to any meeting or presentation. Our full range of in-house AV equipment is ideal for presenting and live streaming.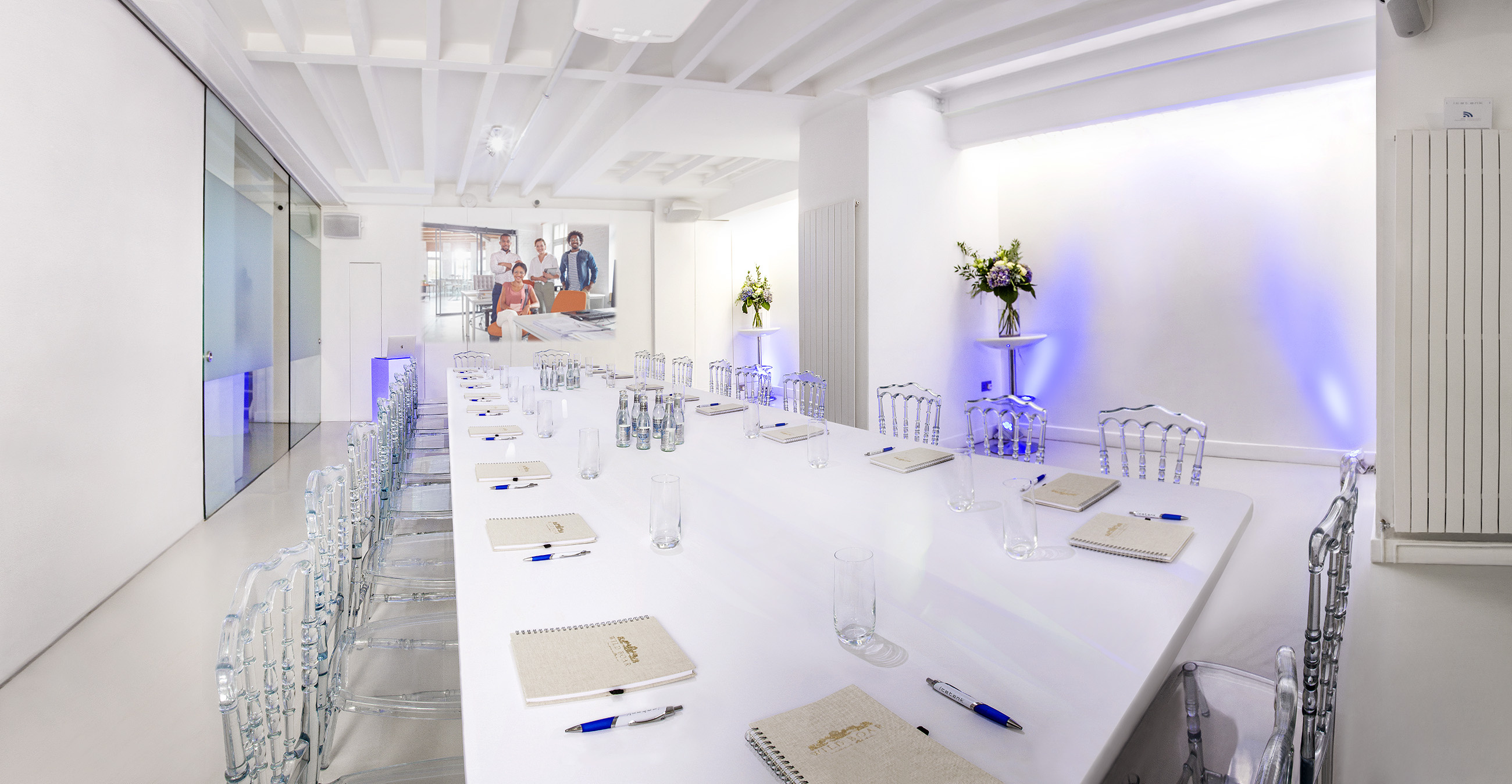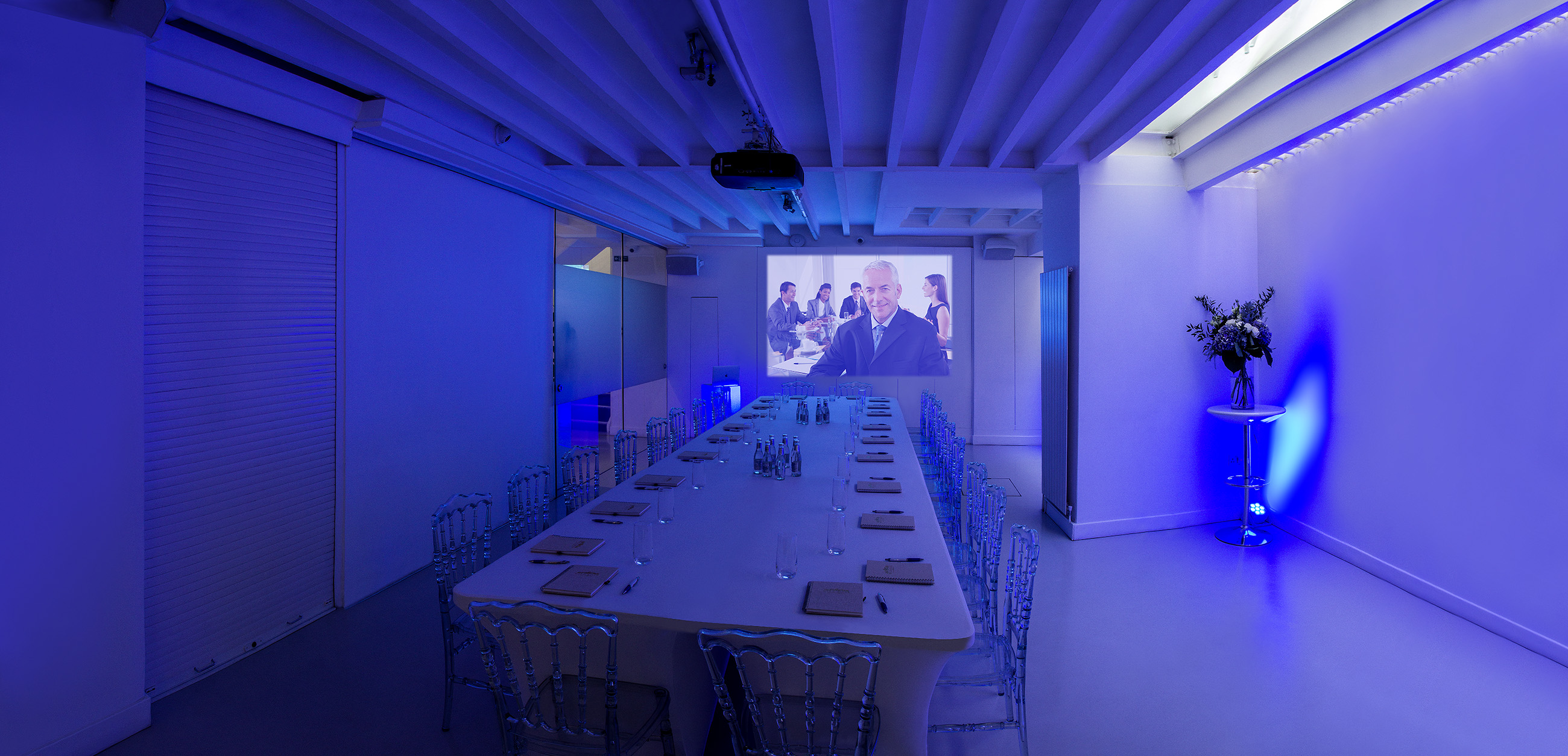 Alternatively, our more intimate Lower Ground Floor is perfect for smaller meetings and workshops and also makes for an ideal breakout space.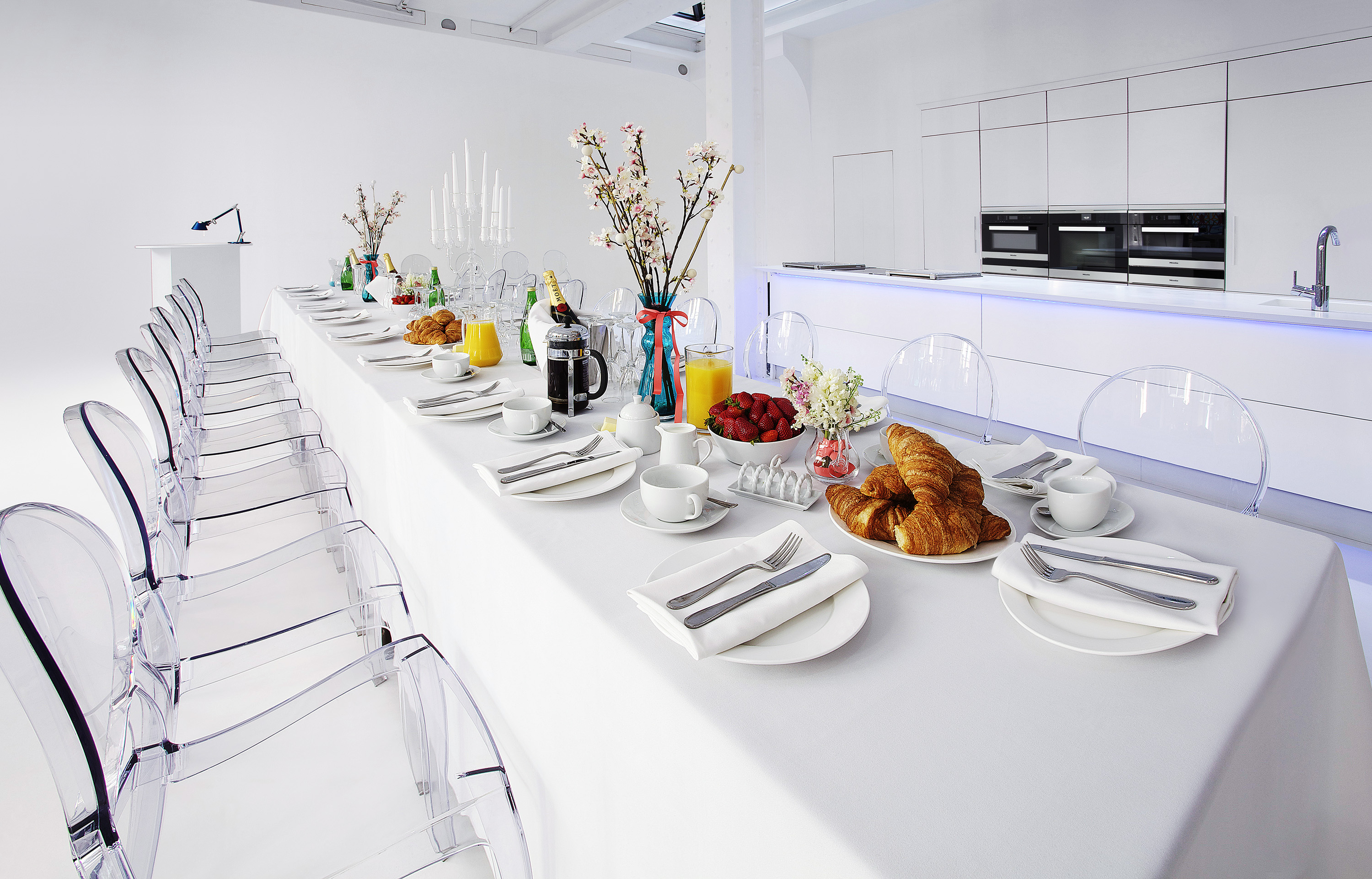 Of course, no meeting is complete without food for thought! We'll have you and your clients fabulously fuelled with our range of DDR packages and extensive catering options all provided by Country City Catering and cultivated to please the palette – whether you love sweet or savoury, are a coffee fiend or tea devotee.
When we say the possibilities are endless – they really are!
Contact a member of our team for more details on our full range of bespoke Delegate options.