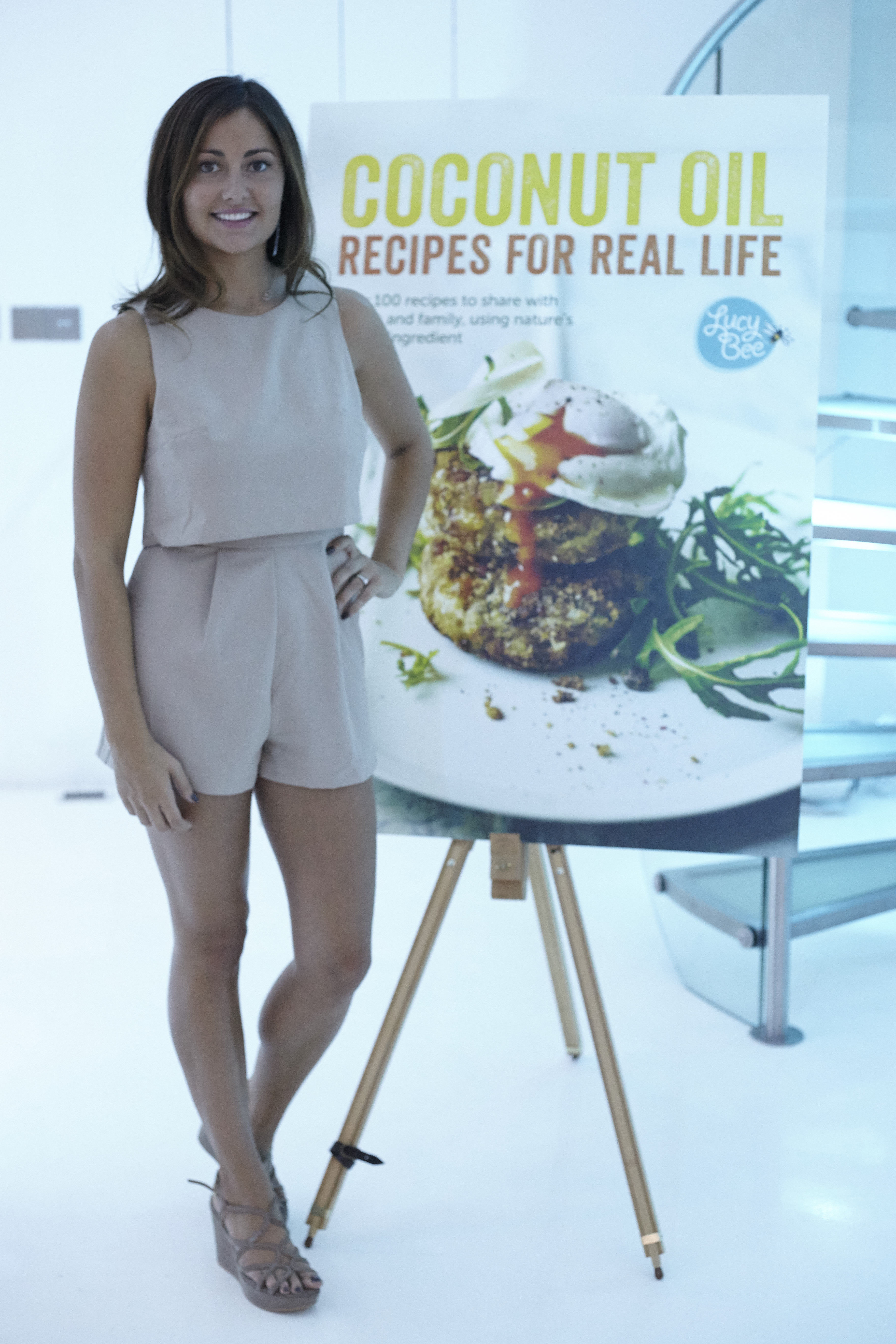 In case you've been living under a rock, Lucy Bee is the co-founder of Lucy Bee Coconut Oil. In our eyes she is rapidly becoming the queen of health and beauty. Whether it is on your supermarket shelves or Instagram timeline, Lucy Bee is there and she's there to stay.
As a baby, Lucy's family discovered she was a coeliac. This resulted in her parents looking carefully at the food she ate and they started to cook meals from scratch. In 2007, a family friend of Lucy's gave her a book called 'The Coconut Oil Miracle' by Bruce Fife. This seemed to be the "missing piece in the dietary jigsaw- a healthy fat with wonderful benefits". At the time there was no ethical and affordable option accessible which led to her parent's exploration of sourcing such a coconut oil. Lucy is also a CIBTAC qualified beauty therapist and realised that raw coconut oil is just as crucial in beauty as it is in cooking.
What makes Lucy Bee even more unique is the ethical ethos of the business. The Fair Trade certified products help to provide sustainable community projects such as; bringing fresh water to producer villages, higher wages for farmers and workers, no child labour, no animal cruelty and in the Dominican Republic, a focus on employing abandoned single mothers to help support their children.
Last month, Lucy Bee launched her latest cookbook 'Coconut Oil – Recipes for Real Life' and we were lucky enough to host her event. The cookbook has two main objectives: the first and most obvious, being able to easily incorporate nutritious meals into our busy lives and the second to use Fair Trade products that support the ethos and values of the business.
Icetank's minimalistic studio allowed the book to do all the talking. The evening was brilliant and was a great chance to showcase the brand. Icetank was full of bloggers and journalists wanting to get their hands on one of the new books as well as sampling the new recipes cooked in our catering kitchen.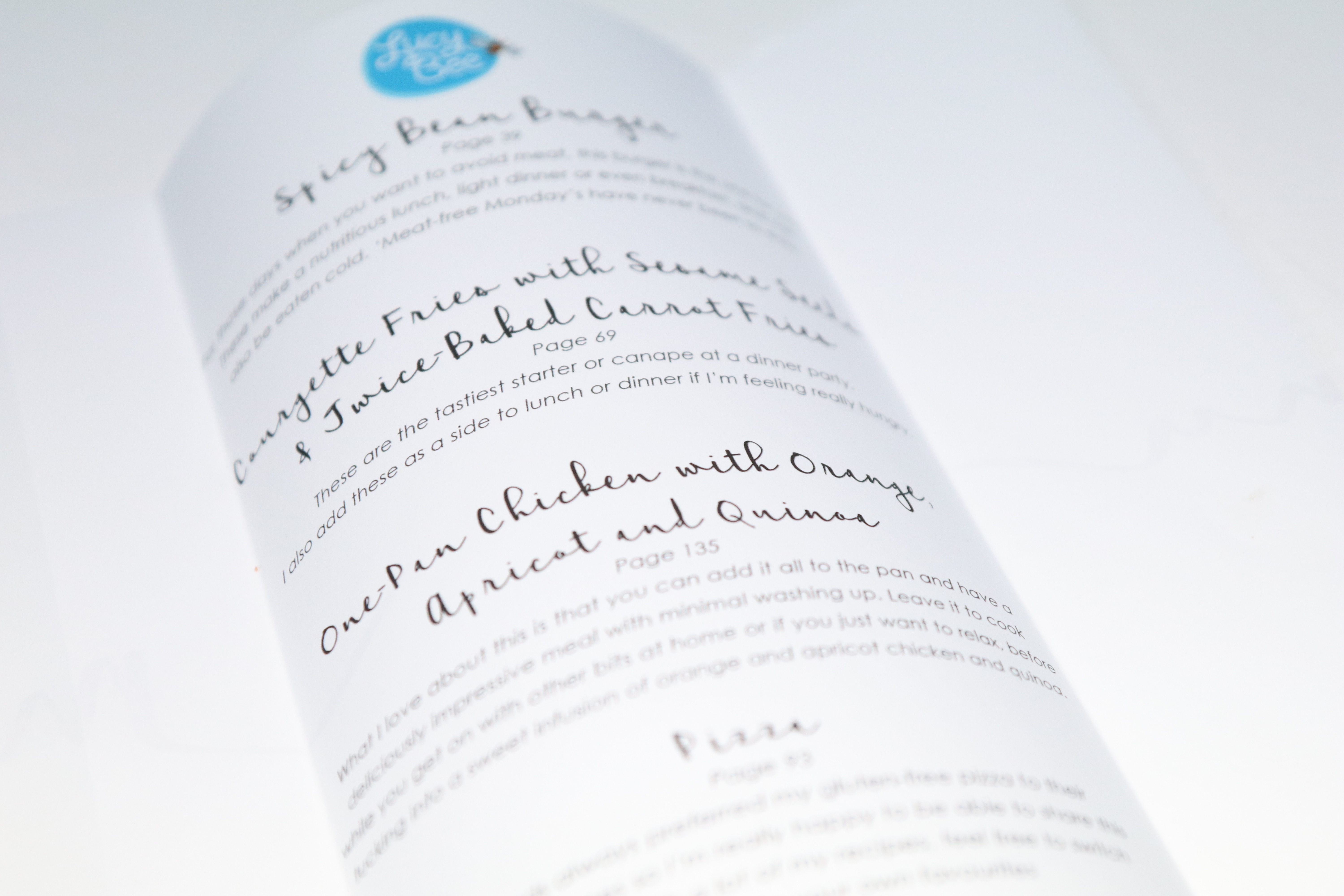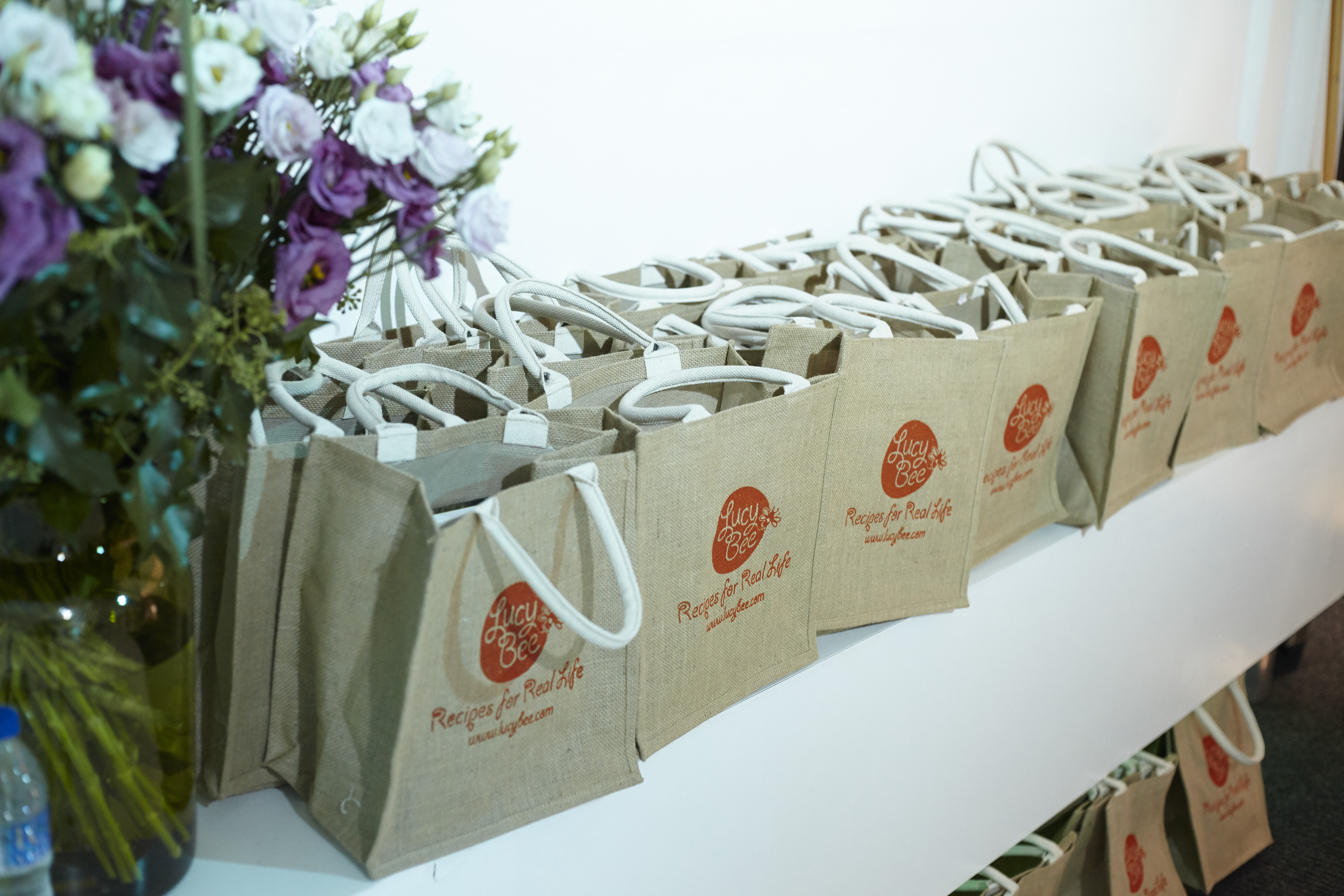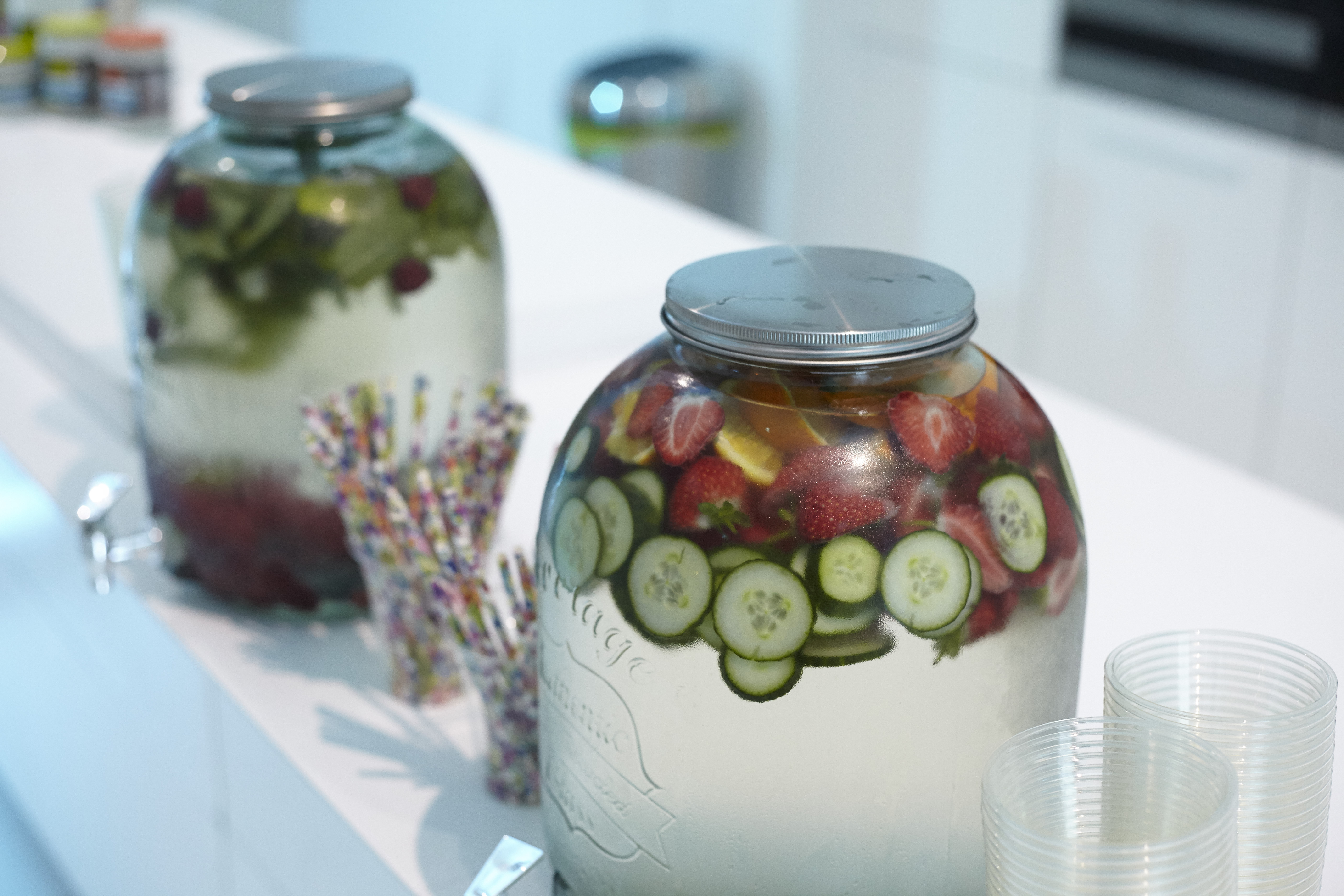 We had a quick chat with the lovely Lucy Bee herself about life, business and Icetank…
What was the best advice you have ever been given?
It's not necessarily advice I've been given, but I think it's really important to be honest in what you're doing. I think if you love what you are doing, then you'll naturally do a great job as your love and dedication for the brand shows through.
How did you decide what recipes were to be included in the book?
Our ethos is to create recipes that use natural ingredients. We think it's important to make sure our recipes are not challenging or a faff, with minimal washing up afterwards, where possible. Cooking is to enjoy, so we want to make sure everyone enjoys it too. Our recipes are achievable in a short space of time and they also give you lots of nutrients and flavours.
All of the ingredients used in our book and on our website (www.lucybee.com) you'll most likely already have in the cupboard. If you don't, then they are easy to find in supermarkets too. We are all about a healthy balance, so you'll find super healthy recipes and also comfort food and naughty treats!
Why did you choose Icetank for your cookbook launch?
A few people had recommended Icetank on our social media page. Since the event was for a launch of our new cookbook to the Press, location was also key. We were right next to Bauer's office and we were central enough for all of the other magazines and papers to join us easily after work which was a positive. The room was perfect for our launch as it was bright, white and airy. It's such a simple space which we were able to adapt really easily to show off our own brand. We kept our evening very simple with uplighters matching the colour of our book and brand and the video projectors playing our Fair Trade videos, our cooking and beauty recipes.
What's next for Lucy Bee?
We're constantly looking for ways to expand our product range so we're always trying and testing new ingredients that we use in everyday cooking. Being a beauty therapist I'd love to bring out some beauty products but it's hard to find ones that are natural, organic and Fair Trade.
We absolutely love the new cookbook at Icetank. It's unique, fresh and down to earth – something that everyone can relate to! Lucy Bee as a business and brand really is a one in a million. Not only do the products have a positive impact on your own health but also the lives of those in the producer communities, which are less fortunate than us. We wish Lucy Bee all the success with the new book, and we hope to see her soon.